A Weekend at a Luxury Hotel
The Grand Hôtel du Lac is an elegant place. Mara (12) & Ella (7) share their views on their ­luxury hotel experience in Vevey.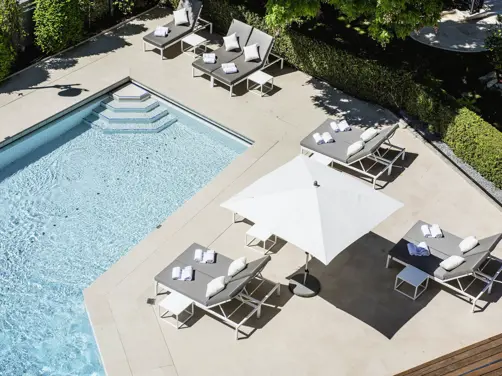 My mother, my little sister, and I went to Vevey. The trip from Zurich takes about two hours, so that was fine. My sister and I would be getting a chance to interview the head chef of the hotel. We were prepared, of course. We had come up with some questions in the car. We had booked the junior suite. Very beautiful, homely, cheerful. I liked the furniture, even though there were too much floral design for my taste. My sister loved the balloons that someone had put up just for us. But the best was that there were small cakes, sweets, fruit, and a welcome card, just for us kids. Soon, it was time for our appointment with the head chef.His name is Thomas Neeser, and he has been working at the hotel for 10 years already. He was waiting for us in front of the ballroom, dressed in a chef's uniform. In the kitchen, we sat at a bar. Ella: Are you allowed to bring your children to work sometimes? They were here on «Bring your Child to Work Day». That was okay, but usually, things are just too hectic around here. So, on normal days, I cannot bring them. Mara: Do your children eat everything you prepare for them? Two of my children eat almost anything. I guess we were lucky there. But one always has been and always will be picky. We have tried everything to motivate him to try new things. No luck so far. He insists on having pasta and no sauce. And as few vegetables as possible. No experiments for him. But by now, we are relaxed about it. He does eat enough food.
And at some point, we were okay with him eating two apples instead of vegetables every once in a while. Ella: Do you cook meals that your children do not like? Yes, that happens from time to time. But, I don't like everything either. Liver, for instance. But if such things fit well into the concept of a menu, and if guests like it, I will prepare them. Even if I am not a fan myself. Mara: But if you don't like it, you cannot check whether it tastes well while you are preparing it. That's true. Sometimes, I can, and sometimes, one of my colleagues will taste and season the dish. Thomas Neeser told us many things about how he and his team work in this kitchen. I believe, their job can be quite stressful. He works up to 12 hours. And he cannot work while sitting down. But he said, that it was his absolute dream job. He has been doing it for 32 years! Even when he was a child, he liked to dress up as a chef. The kitchen includes several rooms, actually. They are a little less glamourous than the areas of the hotels guests usually get to see, and some of them are in the basement. But then, we got to a room where all the desserts are made. There was a dish full of chocolate shoes! SHOES ENTIRELY MADE OF CHOCO-LATE! They looked absolutely delicious. And beautiful. Heavenly! A little later, I took some nice photographs of the view from our room. In the evening, we changed and got ready for dinner.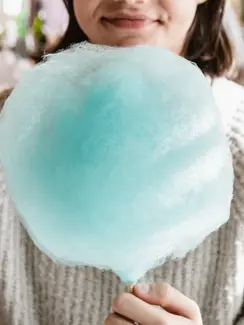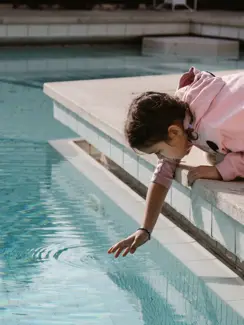 I always look forward to having «Apéros», pre-dinner drinks. It's nice to sit together for a while, talk, and nibble a little something. We found seats at the bar, next to the fire place, and ordered virgin mojitos. There is no alcohol in them, just tons of peppermint and sugar. The next morning, we went to check out the breakfast buffet. Everything looked delicious. Especially the little fruit salads in glasses looked great. So did the pancakes. After brunch, it was time to leave. But we did not go home yet. Instead, we visited Chaplin's World, the Charlie Chaplin museum. A 15-minutes drive from the hotel maybe. We had talked about Charlie Chaplin in an English class once, so I knew who he was. We started our tour at a cinema, watching film clips for about 15 minutes. Then, the curtain lifted and revealed a film set. We all got up and walked straight into it. We just kept walking through various film sets and past many wax figures. It is not one of those museums where you are not allowed to touch anything or take photographs. We actually had fun. The home where Charlie Chaplin had lived with his family is right next to the museum. It is a large, beautiful house. The rooms have been left unchanged, the entire interior looks old fashioned. Cute, somehow. I liked the studios best, though. Everything was extremely well done. We had been in Vevey only for two days, but to me, it seemed much longer. I thought it was great to go someplace else for the weekend. Somewhere totally different, but not too far away.
Photos Nadja Zimmermann
Hotel grand Hotel Du Lac
Words Nadja, Mara & Ella Zimmermann