Escapade on the Swiss Riviera
Mummy, is that lady in a bathrobe and towel turban the mother of the richest man in the world? One of my daughters
asked me that while we more or less tiptoed into the Grand Hôtel du Lac Spa, trying not to be too obvious with our espionage.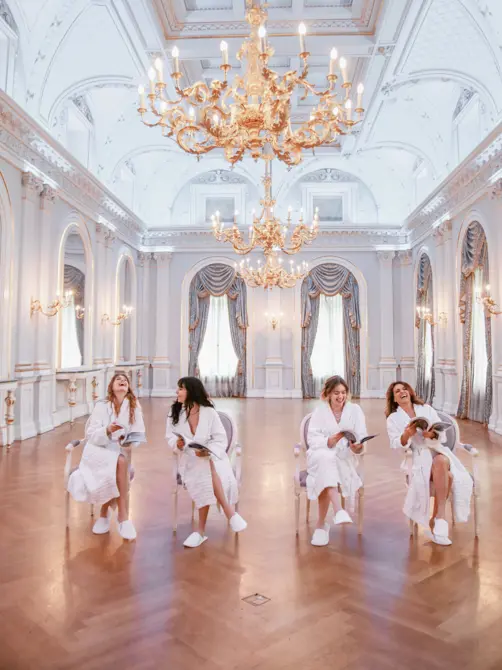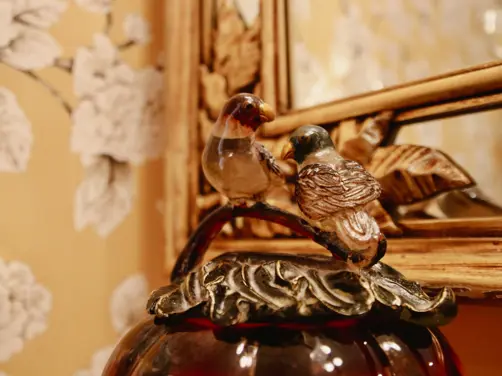 Was it her? And what had the hotel prepared for us, after hearing that it was my youngest daughter's 18th birthday? I only had to wait for the weekend to UNFOLD, to find out.
Spa first, then our little surprise: a chocolate course. Milk chocolate, I later found out, was invented in Vevey in 1875, with the aid of Henri Nestlé. The hotel created this unexpected programme to celebrate my youngest daughter's 18th birthday.
We travelled with the Golden Pass on a Belle Époque train.
We slipped into our white ROBES. Four fruit cocktails waited for us at reception. We had to taste and guess what was inside them. After SAVOURING the fruity aroma, we were told that some ingredients were liquorice and edible gold leaves. Fancy!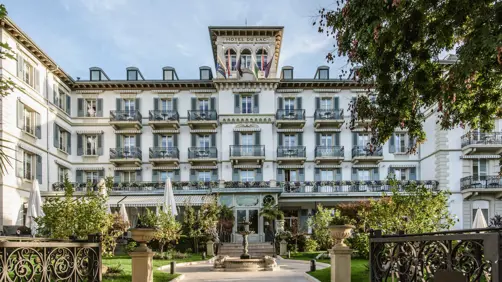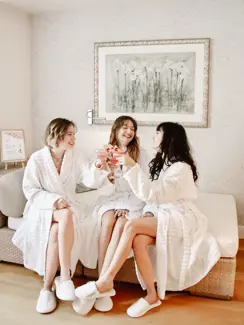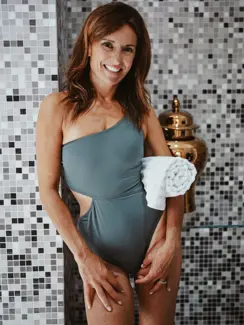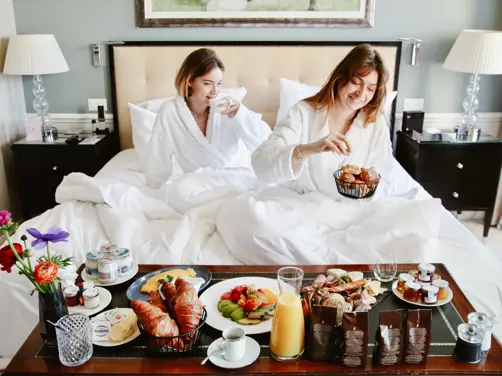 Our selfmade chocolate cake was the star of dinner, and ALL DISHES WERE paired with wine from the Lavaux vineyards, a UNESCO world heritage site.
A bit of mystery in the oriental lounge, great to enjoy a drink while listening to live piano
music. If you want to have a taste of Grand Hôtel du Lac without spending the night, just sit here, or on its sofas by the lakeside, in the garden. Everybody is welcome and can enjoy its fabulous surroundings, the little harbour and the mountains.
A spectacular breakfast in bed in the Honeymoon Suite. Did we find out about the mother of the richest man in the world? I tried to bribe the staff, but their lips were sealed. What happens in Vevey, girls …stays in Vevey!