Mountain Adventure
Summer at Le Grand Bellevue. There is literally no place else I'd like to be than here in Gstaad. My official task is clear: to discover the large, prize-winning spa of this quaint luxury hotel. But unofficially, I'm taking my job as mum to two teenaged daughters to the next level. I've brought the 16-year-old with me. And she's taking to the luxe life a bit too quickly for my liking.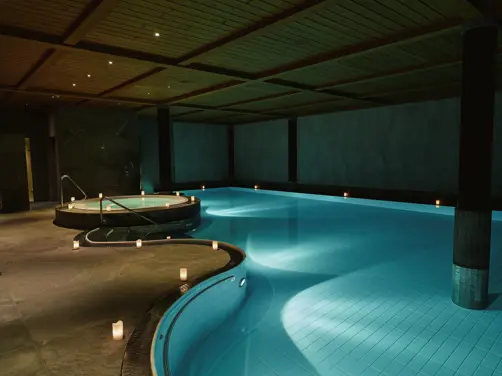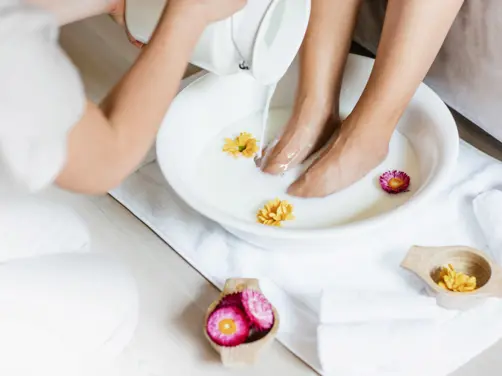 Lying back on my exceedingly comfortable daybed, underneath the bright yellow umbrella, listening to the birds chirping in the trees and watching the beads of condensation slowly slide down my chilled glass of sparkling water, there's just one thing I simply cannot fathom. And that is that so many of my friends speak so glowingly of the magical winters in Gstaad. How could they not want to come back in the summer? And more importantly: How will I ever manage to extract my teenage daughter Lily from our amazing Panorama Suite, when it's time for us to check out tomorrow?
First things first, though. I firmly wrap myself up in my huge spa towel and make my way back to the spa. It may be 24° Celsius outside, but despite the beautiful summer weather, I'm heading back to my new favourite Swiss spa – and putting myself back into beauty therapist Isabel's talented hands for a Dr. Barbara Sturm facial.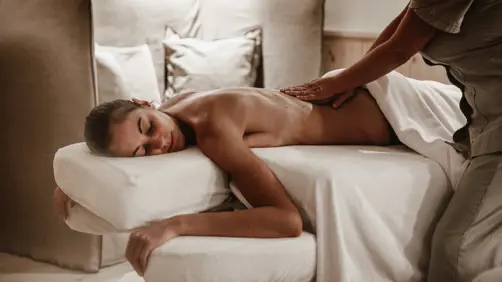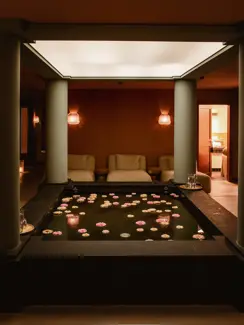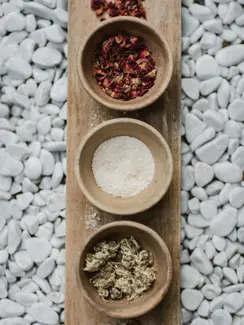 "No place else I'd like
to be than here in Gstaad."
A mother-Daughter beauty treat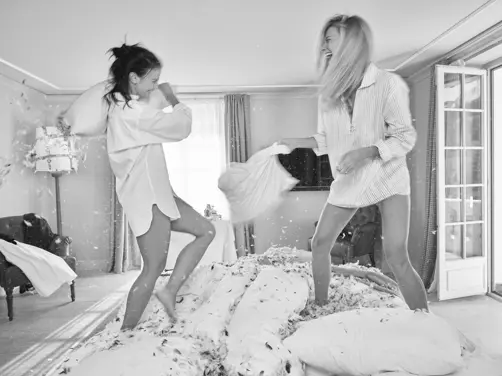 Perhaps I should start at the beginning, and not at the «happily-ever-after» high point of my three day summer stay at Le Grand Belle-vue Gstaad? As a beauty journalist and resident spa expert here at «H» Magazine, I'm awfully used to travelling around Switzerland and checking out the latest and greatest hotel spas. But this trip is different: not only am I looking forward to some much-needed downtime in these unparalleled times, but I get to bring my 16-year-old younger daughter with me, who (clutch your pearls here, please) has never been on a spa break. The beautifully scenic journey from our hometown Zurich to Gstaad wasn't quick, but the awesome train trip made it very much worth our while. And you know if a teenager spends an hour looking out of the window instead of at her phone screen, the view has got to be amazing. After being picked up by a friendly portier and being driven an embarrassing 300 metres to the historic Le Grand Bellevue hotel, with its fresh yellow-and-white exterior and beautifully kept grounds, Lily and I are whisked straight to the spa: we've got a lot of discovering to do, and 48 hours are tight, even on relaxed summer-in-Gstaad time.
The next two days are a blur, but a most delightful one. I love how excited Lily is about everything she's experiencing here in this uniquely cosy, quietly luxurious Alpine haven. Our 180-minute-long «Alpine Serenity Ritual» in Le Grand Spa was just the start, and one we're likely never to forget (see «Steffi's Signature Treatment Tip»!). Our first evening was spent on the balmy outdoor terrace of the Gault & Millau awarded Leonard's, where we were served the chef's menu of beautifully arranged, seasonal specialties – including the prettiest oyster I've ever eaten. Heading up to our suite, Lily only manages a few half-hearted, tired jumps on our king-size bed before dropping off to sleep: it seems your first full-body massage really takes it out of you!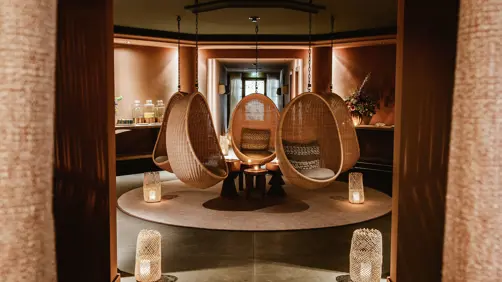 Mountain- top yoga, anyone?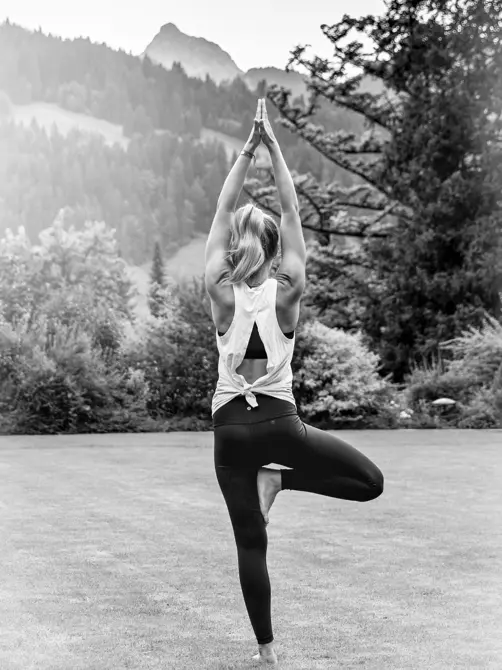 Awaking the next day to a brilliant sunrise, and another beautiful day, we enjoy a leisurely breakfast at Leonard's, and then go do what any proper summer tourist in Gstaad does: put on our outdoor gear and get ready for a day of Alpine adventures. Which, in my world, means a private yoga lesson on the top of Wispile, Gstaad's «family-oriented» mountaintop.
After downward-dogging and Shavasana-ing in the midst of cows and hikers, we get to unpack a delicious, healthy lunch that was prepared for us by the chefs at Le Grand Bellevue and lovingly packed in an outdoorsy hiking pack. Lily finishes her salmon-and-quinoa salad, garnished with edible flowers, and sighs deeply. I'm afraid I've ruined her for hiking/yoga trips forever. We take the gondola back down to Gstaad and walk back to the hotel, enjoying summertime Gstaad, which – despite Covid restrictions – is restrainedly bustling. The aforementioned Dr. Barbara Sturm facial awaits, and Lily spends a shocking amount of time in and out of the sauna (it seems teenagers can handle heat better than us oldies!). And with my patented «Instant Glow», the two of us decide to dress up a bit and spend our last evening in Gstaad in the adorable Le Petit Chalet out front, eating – as one does in the height of summer – a truffle fondue and loving every bite of it.
The attentive staff of Le Grand Bellevue has one last treat up their sleeves for us the following morning: before we head back to Zurich, we once again board the hotel limo and are driven to Lauenen, where the 75-year-old head of the Reichenbach family is waiting patiently with his horse-driven cart and takes us on a wonderfully kitschy round trip around the Lauenensee. Lily can't believe her luck and spends much of the bouncy ride taking selfies and making TikToks. I breathe deeply and think how lucky I am: not only to be living in this breathtaking country, but also having a daughter who appreciates being allowed to join me so much, that she writes me a letter when we get back home, thanking me profusely. And promising me not to post that video where I'm in my spa bathrobe. I'm thankful for that, too.