Simply the Best
I swiftly glance at my watch to be sure. Yes, it has indeed been only 38 minutes since I shut off my laptop at home in Zurich's Seefeld district, and the moment I find myself in now, checking in with the concierge at the Dolder Grand's SPA. It's only early afternoon, but I feel I've done enough work for today. Admittedly, this renders my spontaneously booked hometown beauty getaway that tiny bit more decadent. I have brought a book along in the hopes of some peace and quiet, but … would you like to join me instead?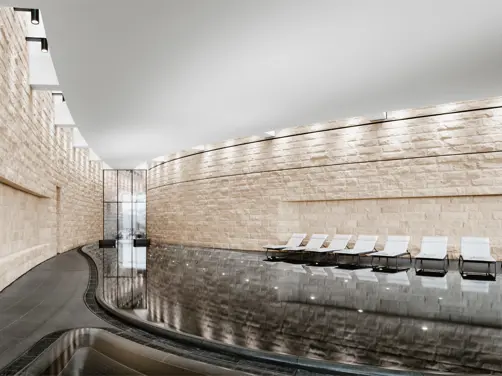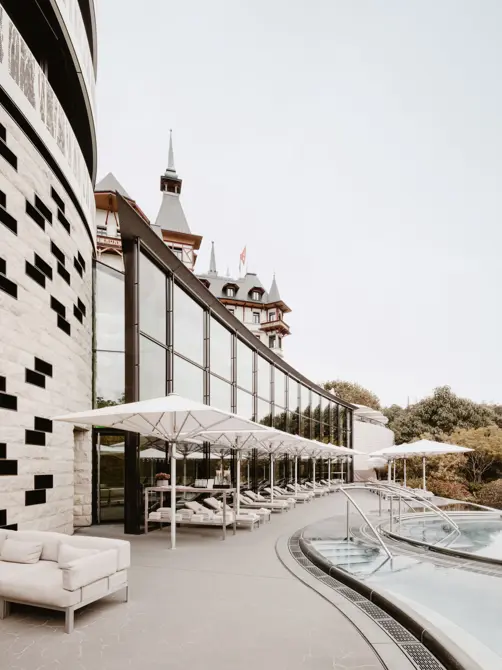 As a beauty journalist and blogger, I often get asked this unvarying question by friends, followers and readers: 'What's your favourite day spa in Switzerland?'. It always feels a bit like cheating when I affirm that for as long as I can remember, the Dolder Grand has firmly featured at the top of my list. After all, I live a mere two kilometres from the luxuriously lofty five-star property atop the Adlisberg, have taken my kids sledging down the hill right next to it, and when it comes to nonpareil beauty services, calming ambience and the utter indulgence of doing nothing at all, the Dolder Spa simply cannot be beaten.
Spread across around 4000 square metres, the award-winning Dolder Grand Spa offers a wealth of well-being choices that leave even the most expert of experts spoiled for choice. As it excels in benchmarking its services, it does so while unapologetically adhering to that quintessentially elevated Zurich feeling of quality, boasting elegant architecture and tasteful décor throughout. In the nearly 20 years since its overhaul by acclaimed British architect Sir Norman Foster, the spa hasn't lost an ounce of its original Zen-like, lavish and striking aesthetic. Is it showing off? Not at all. After all, we 'Zuriquois' don't really have to because we rest safe in the knowledge that most of what we do (and what we choose) is always top-notch and in a league of its own.
Italian-American SPA design guru Sylvia Sepiellli conceived the actual facilities, expertly weaving her personal experience and memories of a decade spent in Japan into Sir Foster's overall vision. The result is a polished oasis of calm and relaxation in which every minor detail matters.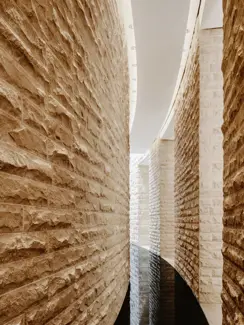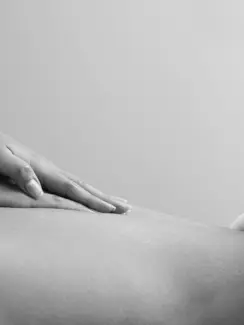 Personally, I love the space's unique atmosphere and its uncompromising privacy with generous glimpses of the natural world around it. It calms me down immediately and soothes my senses, and I haven't even used any of the numerous world-class spa facilities available on the premises yet. In addition to separate ladie's and gentlemen's dedicated spa areas, there's an airy, eclectically designed Aqua Zone with a 25-metre indoor swimming pool, terrace whirlpool, steam bath, and both a mixed sauna area and unique chillout lounge with hanging basket loungers, where you can listen to various calming playlists for ultimate relaxation.
The weather was simply gorgeous on the hot late-summer afternoon and evening of my visit. I spent the hours before and after my massage in one of the 20 treatment rooms, moving back and forth from my outdoor lounger in the shade to the whirlpool, sauna, and steam room. In between, I sipped on a freshly squeezed orange juice, read a novel and – I'll be honest here – dozed off multiple times while the sun slowly made its evening journey towards a glorious sunset. Unhurried, supremely relaxed and just on the right side of a gently growling stomach soliciting sustenance at 8:30 p.m., the only decision left to make was whether to top off my solo day of relaxation with a dinner-for-one at Saltz restaurant upstairs or to grab my tote bag and opt for a sunset cable car ride back down into town.
I decided to give myself a rain check for dinner (my husband has been wanting to come back since our anniversary getaway last September!) and spend the ten minutes waiting for the next Dolderbahn departure sitting on a bench, sighing happily and, oddly, whistling to Tina Turner's Simply the Best. I wonder why?