The story of the Glacier Express starts way back in the Roaring Twenties, when affluent tourists started to flock to Switzerland from all around the world to experience a piece of Alpine magic. And it didn't take long after its maiden voyage on 25 June 1930 for a journey on the "slowest express train in the world" to get added to the list of things not to be missed on a grand tour of Switzerland.
The train ride starting in Zermatt, a remote Alpine village at the foot of the Matterhorn in the canton of Valais, and ending in St. Moritz in the picturesque Upper Engadine valley, originally lasted just under 11 hours. And the 291-km route covering three Swiss cantons, passing through 91 tunnels and crossing 291 bridges and viaducts at dizzying heights is just as spectacular 90 years later. With the addition of the Excellence Class coach in 2019, railway enthusiasts can since enjoy this incredible experience in true 21st century style. Passengers are treated to an exquisite gourmet meal as they admire the deep-blue mountain lakes, ravine rapids, idyllic mountain villages, historical towns and majestic mountain tops covered in a blanket of snow. These days, a journey on the Glacier Express will take just under eight hours, and we were lucky enough to hop on board.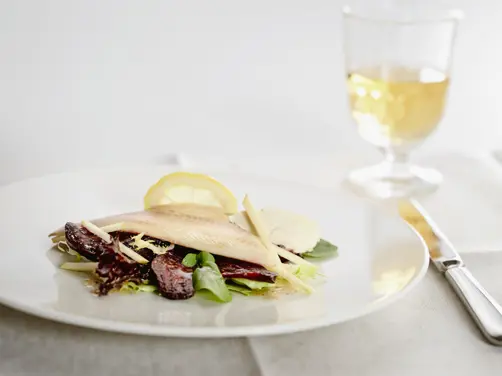 Travel info
The Glacier Express runs all year round except between mid-October and mid-December. An Excellence Class ticket costs CHF 688 including a reservation fee of CHF 420. Passengers with a Half-Fare Travelcard get a 50% discount on the ticket price and passengers with a First Class Swiss Travel Pass only have to pay the reservation fee. You can find out more here: glacierexpress.ch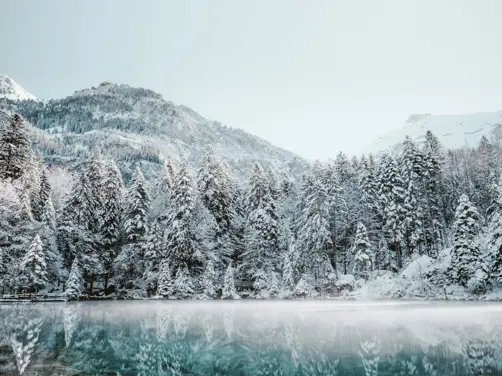 Recommended hotels in Zermatt
Mont Cervin Palace
This historical luxury hotel is home to some of the finest restaurants Zermatt has to offer. The spectacular view of the Matterhorn from the bedrooms is not to be missed! – montcervinpalace.ch
Grand Hotel Zermatterhof
Located on Zermatt's prettiest square, the Zermatterhof gives off grand hotel vibes in the middle of town. Guests can get to the train station in style on a horse-drawn carriage. – zermatterhof.ch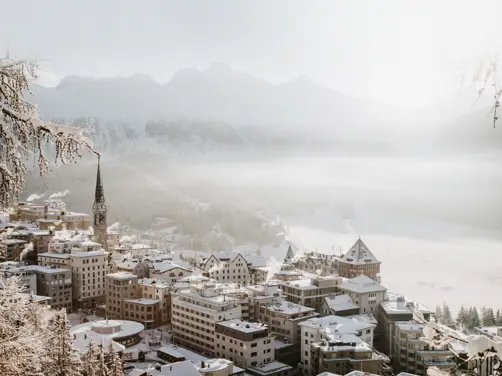 Boasting a chic interior with an elegant glacier theme, the Excellence Class coach is very much on a par with the lavish luxury of a Swiss five-star hotel. The extremely comfy loungers can be adjusted electronically, and every passenger has plenty of legroom and a guaranteed window seat. At the end of the carriage is the exclusive Excellence Class bar, where passengers can sip on a trendy aperitif or an afternoon cocktail.
There is a massive compass on the ceiling to help disoriented passengers get their bearings after all the hairpin bends, tunnels and level junctions. Although there is a real-life concierge on hand to help, each passenger can also access information on the route, country and culture on an individual iPad. It goes without saying that WiFi is available on board.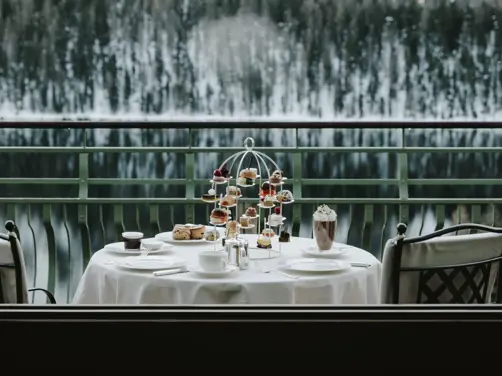 There is no doubt that the highlight of a journey in Excellence Class is the food. A gourmet lunch is served to a maximum of 20 passengers over several hours. Top menu choices include smoked Swiss trout fillets served with baked beetroot, pea and mint soup topped with dried Alpine flowers, and tender Swiss beef tenderloin served with truffle oil potato mousseline and braised leeks. A selection of local cheeses is followed up by warm chocolate gateau for dessert.
The food is paired with a selection of fine Swiss wines, so the almost eight-hour journey flies by as though you're on a flight. Before you know it, it's late afternoon and the train pulls into Zermatt station in the shadow of the magnificent Matterhorn. Bon voyage!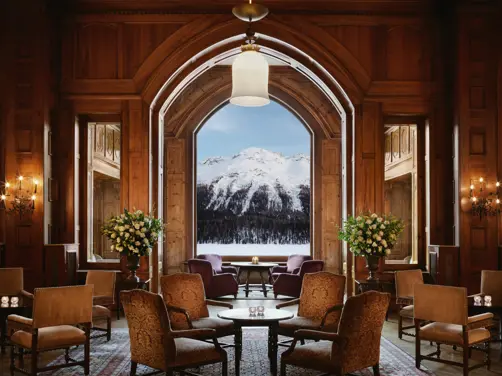 Recommended hotels in St. Moritz
Badrutt's Palace – See and be seen is the motto of this iconic hotel in the centre of St. Moritz. Guests can make use of the vintage Rolls Royce shuttle service to travel in style.
– badruttspalace.com
Suvretta House – An Alpine hideaway steeped in tradition and offering stunning panoramic vistas. The historical Grand Restaurant serves up exquisite meals. Perfect for guests requiring a little discretion.
– suvrettahouse.ch