Drivers' of change
When Christoph Joho, co-director of Weltklasse Zürich, arrives at his office every morning after a vitalising jog, it is not only his devoted enthusiasm for athletics that drives him.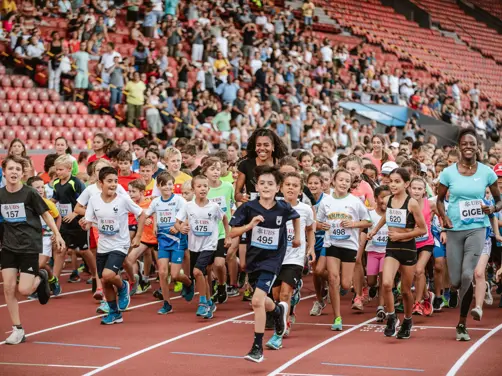 For some years, the 57-year-old has been buoyed by the often ambiguous and somewhat puzzling concept of sustainability. Many use the word without thinking twice, simply because it is fashionable. Not Joho. The father of three takes the term very seriously. He knows it's about the future of humanity on our planet. And it follows, therefore, that it is also about his children's future.
As co-organiser of one of the world's most important athletics meetings, he feels an obligation that some are often comfortable neglecting. They claim their actions have little impact when considering large-scale catastrophes such as global warming or biodiversity loss. Joho has a less casual reaction. He passionately believes that 'nothing will happen unless everyone does their bit'.
In Joho's office, housed in an inconspicuous building on the edge of Zurich's Letzigrund stadium, he is known as a serious doer. With the same blend of objectivity pervasive in his work, he approaches topics in and around 'sustainability' in a proactive manner. Under his guidance, he has led all eight Swiss Top Events to collectively reflect on how to master a viable future in our rapidly changing world. His biggest fear is that 'if we try to promote sustainability in a well-founded way, it is often not perceived at this level' but rather seen as a 'marketing hype'. According to Joho, concrete actions should 'have an effect in the partners' minds and on their behaviour' and be perceived accordingly 'as a tremendous opportunity for our business model.'
Some 140 kilometres away, Yves Mittaz (62), Joho's colleague at a fellow Swiss Top Event, has a strikingly similar point of view. The managing director of the Omega European Masters golf tournament in Crans Montana, has introduced a strict policy to deal with plastic bottles in line with his understanding of sustainability. The production of a single 0.75 litre PET bottle uses 0.3 litres of fossil fuel and a staggering 2.5 litres of water. With this in mind, Mittaz concluded, 'if we continue on this path, it will lead nowhere good.'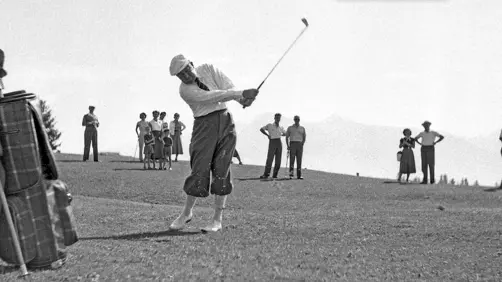 As a result, he has installed drinking fountains as an alternative, a six-figure investment that underlines his commitment. In doing so, he has successfully done away with an astonishing 25,000 PET bottles that were previously consumed year after year. And he is setting an example: sustainability can efficiently be implemented in the environment of a best in-class tournament sponsored by the likes of Omega or Porsche, so often associated with A-lister lifestyles. Because of their social standing as decision-makers, the wealthy have a disproportionate influence on the fate of our planet. 'Fact is,' says Mittaz, 'that sustainability is a métier, not a hobby or a marketing goal.' He, therefore, aims to invest 'where actions have a greater impact'.
In doing so, the tournament also encounters obstacles, among them higher costs. 'Of course, we check and know the origin of our suppliers' products,' Mittaz explains, 'but we are also willing to take on additional costs for sustainable goods and services.' Furthermore, the tournament recommends that sponsors pay particular attention to their giveaways origin. Sponsors are stepping up to the plate in a positive way even though a sustainably produced Swiss golf cap, for example, can easily cost three times more than a similar product imported from the Far East.
Omega Masters Managing Director Yves Mittaz expects that 'one day there will be national regulations for golf course maintenance'. The tournament is striving for the GEO international quality seal of the non-profit Golf Environment Organisation. This certificate includes guidelines for environmentally safe and biodiversity-friendly maintenance of the playing area. This means that Swiss Top Event is well prepared for future regulations.