Sensational luxury hotel, located on the promenade of Gstaad. Where understated elegance combines finest Swiss hospitality in a country house vibe.
Contact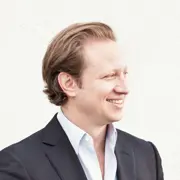 Daniel Koetser
Owner & Managing Director
"Le Grand Bellevue is where a perfect synergy is found between understated elegance, glamorous sophistication and Swiss authenticity; all delivered with the highest degree of attention, quality and a twist of the unexpected."
Daniel Koetser
Stories Featuring
Le Grand Bellevue