We warm-heartedly welcome you to the most spectacular viewpoint overlooking the vineyards of Lavaux and the surroundings of beautiful Lake Geneva.
Contact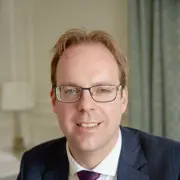 Benjamin Müller-Rappard
General Manager
A truly spectacular stay above the clouds awaits you at Le Mirador Resort & Spa. We will whisk you away to a peak of serenity for all the senses and ensure lifelong memories.
Benjamin Müller-Rappard