A Wine Lover's Dream
´This is as close as connoisseurs will get to the holy grail of the wine world.´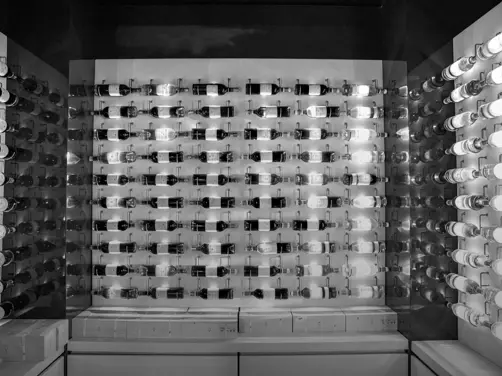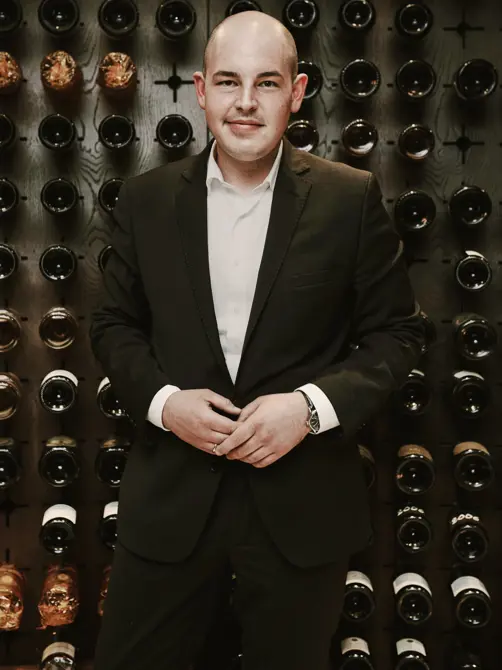 1921 Château d'Yquem, 1945 Château Mouton Rothschild, 1947 Château Cheval Blanc, 1959 Château Latour, 1990 Romanée Conti – the names of these legendary wines are enough to give true connoisseurs goosebumps.
It's just as well that there is a magical place at the foot of Mount Rigi, dubbed the Queen of Mountains, where the cellars are full of wines of this calibre. And (almost) all of those wines are just waiting to be tasted in the private setting of an exclusive guesthouse. That place is the Park Hotel Vitznau on the banks of Lake Lucerne. This is as close as connoisseurs will get to the holy grail of the wine world – in Switzerland at least.
This is indeed one of the most incredible private wine collections in the world. Some 30,000 bottles, including many in larger-than-average sizes, are stored in six themed cellars filled with custom-built furniture. Old World wines and New World wines have their own separate sections, with the latter stored in style in a bright-blue shipping container incorporated into the building. There's a dedicated department for champagne and sparkling wine with the bottles in stylised riddling racks and a spectacular French cellar that would be a sure-fire hit with any Bordeaux lover. The rarest wines are kept in a special section that has an almost sacred feel to it.
Finally, there's a private room for an important collection of iconic Château d'Yquem sweet wine, including every vintage produced since 1890 and a bottle from 1811, the legendary comet-vintage year when Napoleon Bonaparte was still Emperor of France and arguably the most prolific wine vintage of the entire 19th century. Cautious estimates put the current value of the entire collection in the mid double-digit million range.
"This genuinely nice guy from franconia knows all there is to know about wine."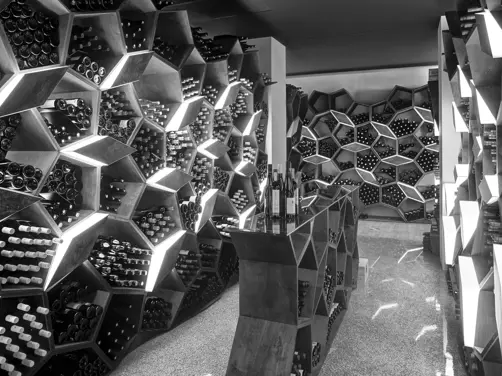 Over the past year, Sven Uzat has been put in charge of this prized treasure trove as Head of Wine and Chief Sommelier. He may only be 30 years young, but this genuinely nice guy from Franconia knows all there is to know about wine. That should come as no surprise given his stellar track record. Before starting his current job in Vitznau, he learnt the ropes at the Park Hotel's sister establishment, the Palais Coburg in Vienna, which has an equally impressive cellar. He also worked as a sommelier at the three Michelin-starred restaurant at the Waldhotel Sonnora.
Uzat is responsible for overseeing and expanding the wine collection. Furthermore, he is on hand to field wine-related questions from guests at the two Michelin-starred restaurants at the Park Hotel Vitznau – focus ATELIER (2*) headed up by Patrick Mahler and PRISMA run by Philipp Heid together with his sommeliers Lukas Kroesen and Sebastian Luebbert. In his work, Uzat demonstrates time and time again that it doesn't always take a well-known name to impress wine aficionados with perfect food and wine pairings. He also takes his guests on exclusive tours of the cellars, with the opportunity for an exclusive tasting session or two. During our flying visit, we were treated to a 1989 Château Latour from a double magnum, before enjoying a 2006 Roederer Cristal, a 2003 Musigny from the iconic Comte Georges de Vogüe domaine and a 1996 Château d'Yquem with our evening meal from Patrick Mahler's kitchen. Looking for a nightcap Allow us to recommend a 1903 Delord Frères Armagnac from the hotel's Verlinde Bar. That's the same year that the Park Hotel Vitznau first opened its doors to guests. Go on, treat yourself! Cheers!