Precious Bubbles
A wine merchant once wrote provocatively that life without champagne is a life that misses out on something. That may be true, and probably no other wine worldwide enjoys such a grand reputation. The products from the north east of France are being marketed in every way imaginable.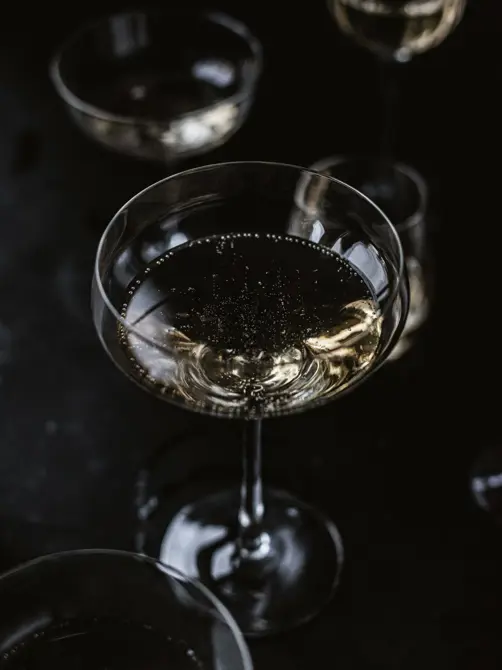 This is only possible because the product quality is outstanding, whether it is from renowned vineyards, such as Moët Hennessy, Roederer or Bollinger, or from smaller producers that cultivate individual vintner champagne from their own grapes. Sparkling wines are much in demand, especially on festive occasions. It is not clear why this beverage should be enjoyed nearly exclusively on special occasions. It warms the heart and soul and radiates fun and enjoyment at all times. The secret of a good champagne is in the laborious production process: with grape varieties from an outstanding terroir, the second fermentation in the bottle and a long maturing process with yeast. However, luckily enough, high-quality sparkling wines produced by the same method can be found outside the Champagne region, such as in Germany. «Make German Sekt great again» is the motto of the top-of-the-range vineyard of Raumland in the Rheinhessen wine region. The image of German Sekt is not very good as cheap sparkling wines without a second fermentation process in the bottle are sold under the same label.
"No question Champagne is the king of sparkling wines and an outstanding choice for festive events."
Excellent sparkles are also produced outside the prestigious French wine-growing regions, as proven by examples from Germany, Italy and Switzerland.
This is somewhat misleading, and that is why the designation «Winzersekt» was introduced to create a differentiation between tank and in-bottle fermentation. While sparkling wines from Switzerland are a niche product, an increasing number of winemakers are adding it to their range. In Italy, on the other hand, sparkling wines enjoy a long tradition. The Franciacorta region in Lombardy is probably the best example. Here, sparkling wines are produced by the same process as champagne with Chardonnay and Pinot noir grapes, and occasionally Pinot blanc. Of course, Prosecco from the Veneto region is much more popular. A comparison of the two products is unfair as Prosecco is produced by a much simpler process whereby the second fermentation is carried out in large temperature and pressure-controlled steel tanks.