Sacha Lichine
Sacha Lichine, the man behind the iconic Whispering Angel and Garrus rosés, chats to us about wine misconceptions, the power of pink and his expectations for the future.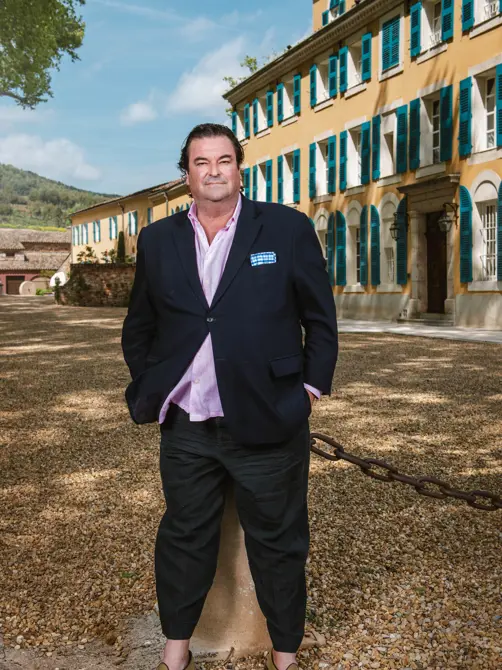 How did you discover your passion for rosé wine? As the 1990s were drawing to a close, I noticed that prices for rosé champagne were rising as it grew in popularity. Following this development with keen interest, I came to the conclusion that still rosé wine must have the same potential. Plus, I've always preferred more elegant wines over heavy ones anyway. Once the sale had gone through for Château Prieuré-Lichine, which I'd inherited from my father, I started looking for a new site in Provence, the spiritual home of rosé. I couldn't just sit around and drink wine, could I? In the space of eight years, I had looked around 32 vineyards without finding the one. It wasn't until 2006 that I finally bought Château d'Esclans. The estate had fallen into rack and ruin a bit, but it had Grenache vines that were around 80 years old and reached down five metres. Incredible stuff! You've become known as the man who managed to bring a 100 dollar rosé to the market. I knew that I would have to start in the USA, so I tried my luck with an importer in Chicago who I'd done business with plenty of times before as a Bordeaux dealer. I gave him the Garrus to try and he was impressed. When he asked me about the retail price, I said 100 dollars. He reckoned he could never sell rosé wine in Chicago anyway and certainly not at that price. But he still happily bought two crates for his own private cellar.
"Rosé can be just as complex and exciting as a red or white wine."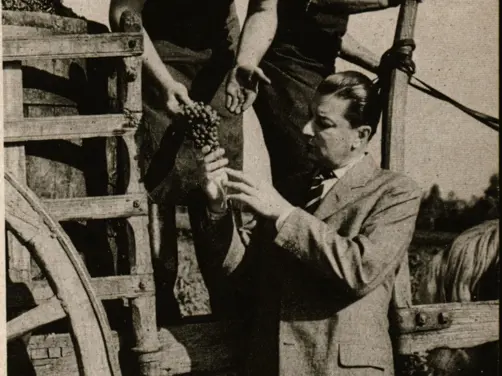 That was the confirmation I needed that the wine was actually as good as I thought it was. I can't take all the credit though, not by a long shot. Patrick Léon, an oenologist who had worked for the likes of the Rothschild family estates for two decades before he started with us, played a huge part in our success. We made all the final decisions on Garrus and Whispering Angel together. Sadly, Patrick died in 2018. He will forever be missed. What is the most common misconception about rosé wine? That it's boring by nature and never lives up to high standards. In actual fact, a rosé wine can be just as complex and exciting as a red or white. Unfortunately, it was nothing more than a by-product of red wine production for the majority of winegrowers for way too long. A by-product? Exactly that. When using the saignée method, additional grapes would have been added to the must used to make a good red wine. Those grapes would have had 10 to 20% of their juice removed without pressing, which would increase the proportion of skin and in turn the pigments and tannins. The excess juice from those additional grapes would then be used to make rosé. But not the good kind! So what does it take to make a good rosé? No matter what type of wine you're making, you need to be prepared to invest a sizeable sum of money. Investing in the proper equipment is just as important as using high-quality grapes and being able to draw on a wealth of expertise. And you need that know-how, first of all, to choose the right time of year to harvest the grapes.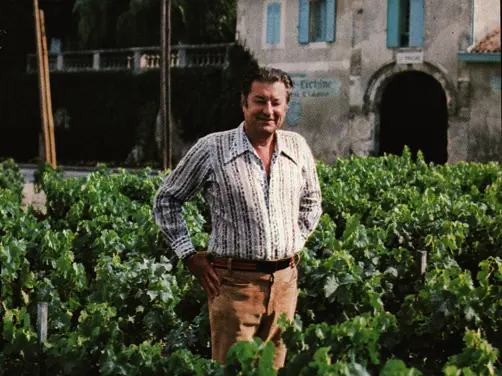 Getting the cooling process right is important too because producing rosé involves a never-ending race against oxidation. Basically, behind every decent rosé is a long chain of good decisions. At the complete opposite end of the scale, there's nothing easier in the world of winemaking than making an average rosé. How important is the colour of a rosé wine? Extremely important. Other than Sauternes, rosé is the only wine that is sold in a fully transparent bottle. The word on the market is the lighter, the better. That poses quite a challenge, as we are trying to produce a wine that has as little colour as possible yet still has a strong sense of character. Your latest success is a rosé called The Pale. Can you tell us a bit about it? I thought of the idea during the first lockdown. All I could think was that people could use some cheering up after going through such a difficult time. So we added a more affordable wine with a fresh and fruity flavour to our range for well under 20 dollars. The label design is a nod to the Roaring Twenties that illustrates how we feel when we drink wine – happy, relaxed and carefree. Lots of people tend to mainly drink rosé in the summer. But could it ever become a drink to be enjoyed all year round? Absolutely. 50 years ago, nobody would have been drinking white wine during the colder times of year. But now you see people ordering it all the time out on the terraces at winter sport resorts. Think Gstaad, St. Moritz, Crans-Montana. When guests start something, it can catch on pretty quick. These places are perfect marketing platforms, especially in this social media age. Over the course of a year, the French actually drink more rosé wine than white. That's probably down to the fact that it's less acidic. Rosé is so much easier to drink than red wine – even if it is on another level. You never end up with a headache after drinking rosé and your tongue and teeth don't turn blue.