Three times lucky
Arosa is notorious for its après-ski culture. But can connoisseurs with higher standards also find bliss and satisfaction? Join us for a curated tour, bar-hopping through this idyllic Alpine village.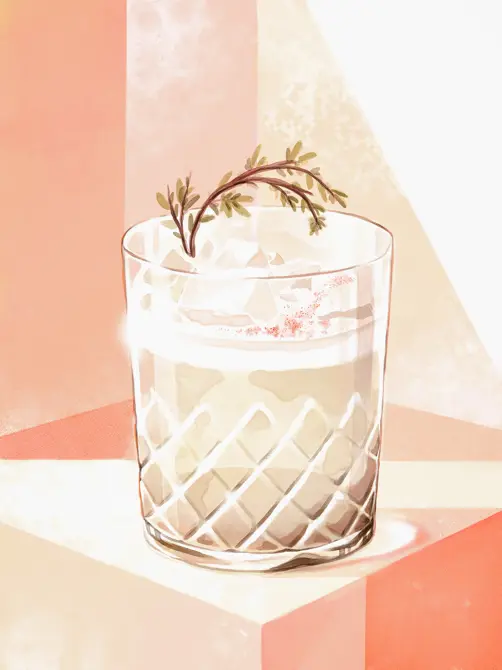 For the sake of a good drink, I'm prepared to invest a fair deal of time and effort in preliminary research. So it's all the nicer when this effort pays off, and my expectations are met – not just on the palate. After all, the ears, and the eyes, drink with you. I'll tell you this much: I'll find bliss at the quaint Güterschuppen, a place that immediately caught my eye upon arrival at Arosa station. But this story will have to wait as the allure of the slopes proves irresistible on this sunny day.
Fast forward to happy hour. On the walk from the Tschuggen Grand Hotel down to the village, the views of the monumental Schiesshorn peak are nothing short of captivating. Sadly, I am abruptly torn from this reverence: in front of a local watering hole, some of my congeners pour a soulless alcoholic liquid straight into their mouths. A shattering loudspeaker threatens: 'Hut, Hut, pretty mountains! Hut, Hut, pretty mountains!' Clearly, things can only get better.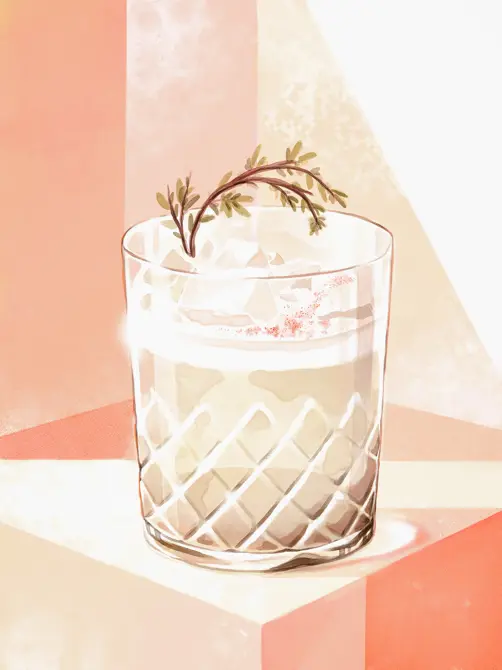 01 forrest jump
Güterschuppen
My mind calms immediately upon entering Güterschuppen (German for freight shed). With its rustic charm, this contemporary establishment is relaxed and unpretentious but confident. Pleasantly dimmed lights, happy people chatting at the bar, at tables, on couches, while a cover version of Sade's Smooth Operator plays decently in the background.
And what a mixed bag of good ideas: not only is there plenty on offer gastronomically, but the drinks menu also playfully presents itself. Some classics rub shoulders with drinks bearing names like Gingerpolitan, Annebäbi, and Thyme Out. The bartender informs me that they are working full steam ahead in the creation of a fresh batch of cocktails. As I settle on a Forrest Jump, a fizz, I wonder if the young staff have seen the eponymous Tom Hanks classic.
Aarver Forest Gin meets honey, lemon, and aqua fava, a vegan protein substitute in this drink version. There's a sprig of thyme and a sprinkle of a red ground powder made of sugar and hibiscus blossoms for visual effect. The result is beguiling and leaves me wanting more.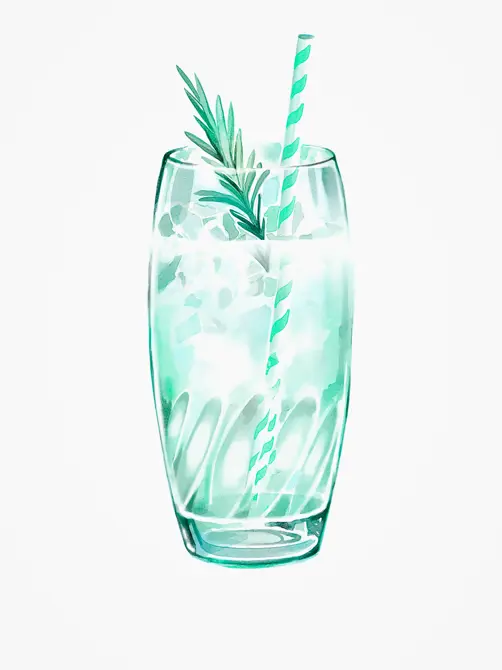 02 daily special
Twist lounge & Bar
One stop further on, I sit in a cosy corner of the lounge at Twist.
The ambience of the ground floor bar of the Valsana Hotel has a distinctly British feel. An abundance of leather, bookshelves, and dark hues, with a blazing fireplace nearby providing warmth and cosiness. No wonder this spot is affectionately known as Arosa's living room.
The drinks menu is extensive, notwithstanding a large selection of gins from all over the world; the Classics and the Twist Specials also sound appealing. Not far from my seat, I spot a Vinomat – a vending machine that allows patrons to taste their way through a small but well-curated selection of wines using a top-up card.
I move to the bar counter, which at Twist also doubles as the morning breakfast buffet. As a DJ gets settled for his set later in the evening, I talk to Michaela, Chef de Bar at Twist. On her recommendation, I order the Daily Special, a simple Highball with Lillet and elderberry syrup, topped up with rosemary tonic water. Simple but effective – and utterly delicious. My cocktail is finished in no time, and it's time to move on to the next stop of my spirits safari.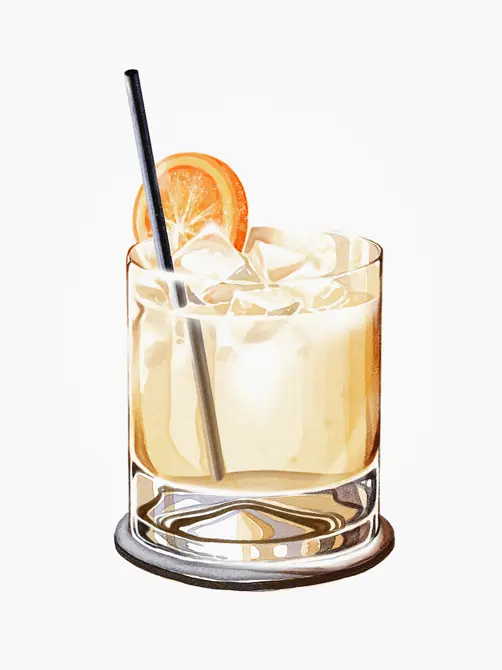 03 whisky virgin sour
Tschuggen Bar
On the way back up the hill toward the Tschuggen Grand Hotel, my mind clears again with the fresh air as the hut, hut faction has fortunately dispersed. Nevertheless, as I step through the entrance with a mild huff and puff, I feel slightly tipsy. It must be thanks to the altitude here at 1,800 metres above sea level! Nevertheless, my focus remains on the non-alcoholic options as I carefully study the drinks menu.
I fancy the Meimo's Holy Power, but it again contains elderberry syrup. A Whisky Virgin Sour will do the trick, then. To be honest, my expectations are low, but at the Tschuggen Bar, this somewhat ho-hum classic is prepared using American malt from Lyre's, an Australian producer. The result is surprisingly pleasant and well-balanced. Apart from its menace,
the only thing missing from the sweet and sour refreshment is the complexity that comes courtesy of a good bourbon. If I one day find myself hopping onto the Dry January train, I could imagine putting a bottle of Lyre's on the shelf.
In contrast, I will continue to be wary of burning my fingers with bizarre meat substitutes or cheating on a melt-in-your-mouth French cheese with a tinkering concoction of Frankenstein-style nut-based debauchements. Such thoughts run through my head as I glance at the deserted lobby as the first notes of George Harrison's Come Together start to play – a tune as smooth and groovy as this most saporific evening in Arosa.
Words Oliver Schmuki
Illustrations Daniel Föllmi