Alpine salmon
Which foods have a tradition in the mountains of Graubünden? The answer is easy: the very best mountain cheese, spicy dried meats or sweet nut cakes. But salmon? You would probably expect to source it in Scotland. But for a few years, Swiss Lachs have been farming top-quality, sustainable salmon in Misox, Graubünden's southern valley.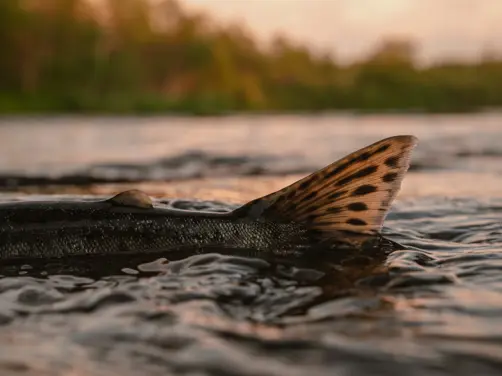 Thanks to a closed-loop system, the need for fresh water is reduced to 2%. In addition to conserving water as a resource, this eliminates the addition of chemicals and antibiotics. The salmon is not only fresher, healthier and more sustainable, but it also tastes better.
In addition to its high quality, the Atlantic salmon farmed by Swiss Lachs packs a punch with healthy proteins, vitamins, essential minerals, and omega-3 fatty acids. One single serving of low-calorie salmon covers the need for essential omega-3 fatty acids for five days.
Swiss Lachs supplies usable fish waste, such as cuttings and trimmings, to specific caterers. Fish heads and any other production waste go to animal feed producers. The remaining waste, as well as all filter residue, is processed into biogas.
Swiss Lachs sources its salmon eggs from Iceland. These are free of viruses and disease and, thanks to being reared in an indoor facility, are also free of parasites. This means that the fresh salmon fillets can also be consumed raw as sashimi without the need for any freezing treatments.
The abundance of purest high-altitude spring water offers unique conditions for Swiss salmon to be produced in Lostallo. Local production accounts for shorter distribution routes, resulting in lower CO2 emissions. Last but not least, Lostallo benefits from the creation of valuable jobs in this remote region of Switzerland.
Before smoking, the salmon is soaked in a brine marinade overnight with salt, sugar, pepper and various Alpine herbs. The salmon is then hung for 24 hours so that the flavours can fully develop in the fillet. Smoking is done traditionally with burning oak wood and horizontal airflow.