Chasselas Recommendations
What a spectacular view! The steeply terraced vineyards in the Vaud wine region of Lavaux reach dizzying heights, whilst picturesque Lake Geneva glistens prettily down below. This region has been designated a UNESCO World Heritage Site in recognition of its undeniable beauty. Here in the canton of Vaud, one grape variety rules the roost.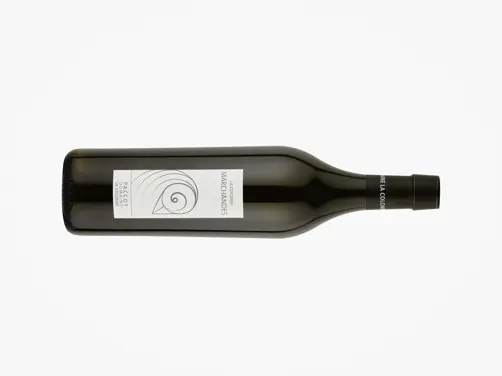 Chasselas. So say hello to a diverse range of subtle white wines. This grape variety is grown in other parts of Western Switzerland too, including Geneva, Valais and the Three Lakes Region. Given that the world of wine is known for its trends and fads, Chasselas is a bit of an underdog. These days, most people want to drink rich, full-bodied, aromatic wines. And this traditional grape variety from Western Switzerland just doesn't fit the bill. But it still has plenty to offer. Smooth and elegant, the wines tend to have a more neutral aroma and taste combined with minerality. And they reflect the soil and region in which the grapes are grown to perfection. Chasselas crus from the most prestigious locations – think Dézaley or La Côte – can be stored for decades on end. Winegrowers in Western Switzerland are right to speak with such pride about 'the greatest white wine variety in the world'.
If you need proof that Chasselas wines can mature to perfection, look no further than the examples given by Mémoire des Vins Suisses. This organisation has set itself the mission of showcasing the often overlooked ageing potential and nobility of fine Swiss wines. There's no need to worry about the international competition in that respect. One of the Chasselas wines with the best ageing potential is the Dézaley La Médinette from Domaine Bovard in Lavaux (see our Chasselas tips for more on this). In an outstanding vintage, it's possible to hit 30 years and counting with this grape variety. But there are plenty of other fine wines worthy of a place on the Chasselas leader board alongside that particular icon of Swiss white wine. Just wait until you try these two other exceptional examples from Vaud along with an excellent wine grown in a prime location on the shores of Lake Biel, which highlights the incredible diversity of Chasselas. This white wine serves as proof that this grape variety can appeal to both the French and German side of Switzerland.