Counter Culture
With the opening of Sachi, Mandarin Oriental Geneva's latest culinary foray brings a refined spurt of Japanese fare to the banks of the river Rhône in the form of authentic Omakase-style dining.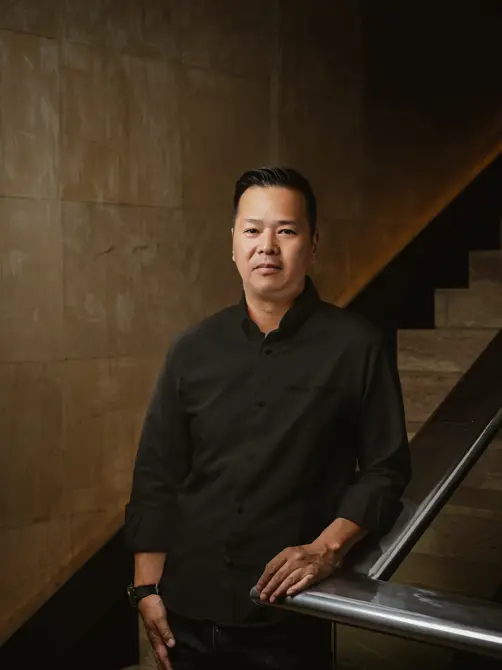 Under the auspices of Chef Mitsuru Tsukada or Chef Mitsu, as he is known around town, Sachi joins the apex of high end Japanese eateries in Geneva this autumn. Trained by master Nobu Matsuhisa in Kumamoto, Japan, Chef Mitsu invites diners to enjoy a most unique culinary experience. In addition to table seating with menus featuring exquisite contemporary Japanese signature dishes, the new venue offers patrons a standout live cooking experience along an intimate 10-seater counter in the fine style of Omakase, where guests can choose one of three menus featuring six, eight or ten dishes prepared at Chef Mitsu's discretion.
In Japanese, sachi signifies happiness, blessing and fortune –the perfect sentiment to welcome those embarking on this distinctively personal gastronomic journey. Believed to have its origins in the Japanese culinary art of Kaiseki, the discerning Omakase-style dining works like a chef-guided tasting menu. Literally meaning I leave it to your care, Omakase is a vote of confidence between the guest and the chef – the word itself stemming from the verb makaseru, which means to trust. Designed to evoke the perception of sophisticated intimacy, a Martini Bar hosts guests along a unique blue onyx marble top serving small bites. Traditional Japanese kumiko-style woodwork in a shippo pattern hung from the stainless-steel ceiling has been paired by architect-designer Yoshi Kida with a classic oak latticework called koshi, further lending a feeling of comfort and privacy to the elegant space. Outside, set on a serene Zen Garden terrace, diners can enjoy the vibrancy of the idyllic urban setting on the Rhône's waterside. Having surfaced among the sushi genre with assured vigour, Omakase has become an integral part of Japan's culinary tradition and will undoubtedly delight those lucky enough to secure a seat at the counter!
Words S. Hottinger-Behmer