Riesling - A Star Among White Wines
Back to the roots - Riesling originates in Germany.
The country's regions have stepped up their game over the course of the last 20 years. Today, they produce the wines with the best cost-enjoyment ratio. Riesling hotspots include Austria and Alsace. The variety is also grown in New World regions, such as the US, Australia, and New Zealand. In Switzerland and Italy, Riesling wines are exotics.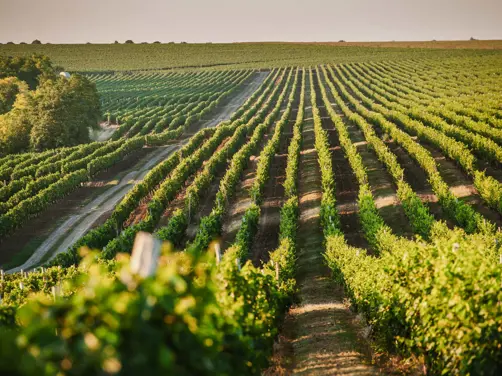 Riesling is one of the world's major white wine varieties – stylistically diverse and most delicious. The best Riesling wines are grown in Germany, Austria, and Alsace.
A visual inspection on Moselle River (Mosel) in Germany: Did you know that there are steep slope vineyards (up to 78%) in that region? The views from their tops are breathtaking. This unique cultivated landscape with its barren slate soils yields top-class white wines.
Riesling is the most commonly grown variety around here, and it is, without exaggeration, one of the greatest varieties in the global wine cosmos. There is no other type of grape that can translate soil into wine with more precision and pleasant taste. Slate soils develop different aromatics and notes than calcareous ones. The potential to convey them is unique to Riesling grapes. In addition, they allow for stylistically diverse wines – from bone dry and semi-sweet to sweet ones, from light, low-alcohol to heavy ones with impressive complexity. Riesling wines always smell enticingly. In one of his books, British-German critic Stuart Pigott compares Riesling to a woman, who has found the perfume that perfectly fits her personality.
Despite all these undisputed assets of Riesling wines, its production is a tiny show – the variety is grown on only 1% of all global cultivation areas. One reason for it being such a minority may be that many consumers and savourers have a certain aversion to the pronounced natural acidity in Riesling wines. In many cases, this «fear of acidity» is unfounded. Very often, they are balanced with residual sugar, only to an extent, however, that the wine can still be considered «dry». 
Five Top Riesling Wines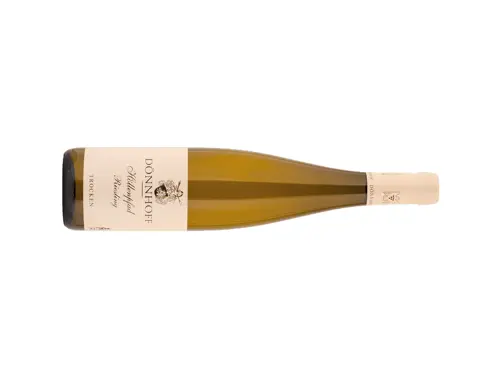 The Elegant
Höllenpfad Erste Lage Weingut Dönnhoff Nahe, Germany – 2017
The Dönnhoff estate is part of the wine-growing ­elite in Germany. If you appreciate purist, touching white wines, this is an ideal choice. Even though «just» a premier cru, it manages to enchant you with a multitude of flavours and a noble perfume. Very dry, contains plenty of fruit extract and glaze, perfect acidity levels, and a long finish.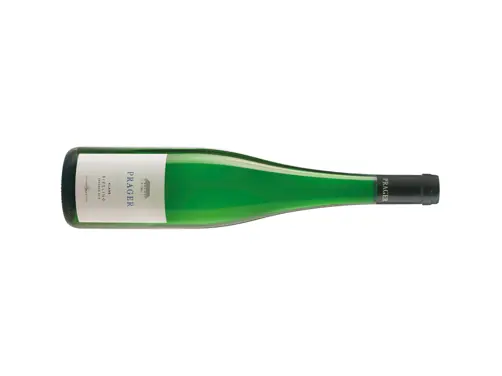 The Powerful
Ried Klaus Smaragd Weingut Prager Wachau, Austria – 2015
Top producer Prager manages to transport the ­barren gneissic and granite soils of the Klaus growing area into wine bottles. Characteristics of this Riesling include a cool nose and an intense bouquet on the palate. Despite its power and concentration, it does not come across as opulent. In fact, it is a supremely elegant, world-class Wachau wine.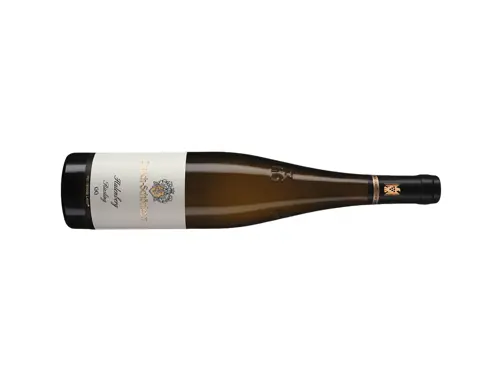 The Giant
Halenberg GG, Weingut Emrich- Schönleber Nahe, Germany – 2013
Absolutely grand! This Riesling wine shines with its cool, complex, mineral bouquet. Intense, ­complex, juicy, powerful, and elegant on the palate, it ­provides a lasting finish. A legend from the tiny Nahe growing area. Storable and a perfect ­partner to a great meal.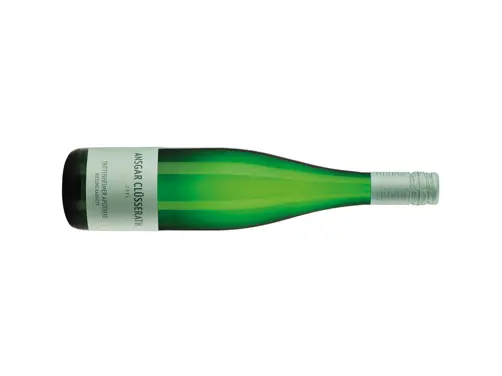 The Classic
Trittenheimer Apotheke, Weingut Ansgar Clüsserath Mosel, Germany – 2018
The grapes for this superb wine are grown on steep slopes and 60- to 80-year-old vines. This Riesling boasts a fine bouquet with notes of yellow fruit, herbs, and minerals. It is dense, fresh, elegant, complex, enduring, noble. An outstanding classic from a famous region with excellent storage potential. The Exotic
Poderi Colla Piemont, Italy – 2018
The Poderi Colla estate had a go at the prestigious variety. With impressive results: Typical citric ­notes, stone fruit, and flowers unfold in your glass.
This wine is dry on the palate, light, elegant,
and it has a medium-length finish. It is an ideal pre-dinner wine, ready to spring a surprise, proving its status as an exotic among Riesling wines.