5 Questions / Robert P. Herr
5 questions to Robert P. Herr, General Manager, Beau-Rivage Geneva.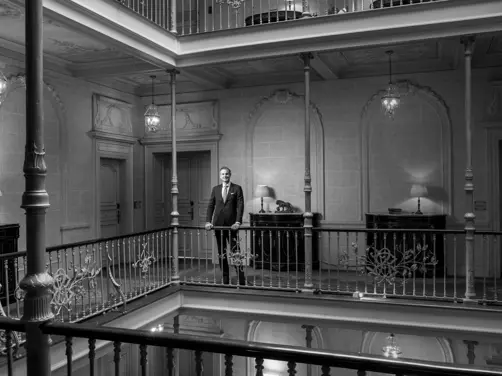 How would you convince someone to stay at the Beau-Rivage in one sentence? Guests love the combination of the historical building, the central location, the view of the lake and the friendly feel created by our delightful staff.
The Beau-Rivage in Geneva is iconic as a former hotspot for presidents and celebrities, isn't it? Yes, and that's a challenge we have to contend with. Our roots are important but I'm also keen to make sure that we're writing our own chapters in the hotel's story.
What's changed since those days? Before, if the likes of Roger Moore had sat at our bar, the other guests would have seen him but that would have been that. These days, the media is everywhere and there's really no hiding from it. So famous faces tend to be looking for somewhere more private. They have to be in the public eye all the time, so they aim to properly escape when they have some downtime. Then again, there are lots of guests who don't get the star treatment day in, day out. A hotel like ours can double up as a stage for them. Exciting new stories are being brought to life and shared – mainly with the influence of digital platforms. And we're keeping up with the changes.
It sounds like you're evolving with the times? We're working with the hotel owners to make this historical hotel fit for the future. Our planned upgrade won't be restricted to just the building itself. We want to introduce modern new twists across the board as a way of responding to the shift in mindset we are seeing from our guests.
You mentioned the lake before. What are your thoughts? I love lakes. Even more than the ocean. You see, here you have the backdrop of the magnificent mountains too. A spectacular view – especially when the weather plays ball as it so often does. You'll usually find me heading out for a run by the lake in the morning, when everything is incredibly quiet and calm.
Words Martin Hoch
Photo Nico Schaerer