A Head Chef and his Favourite Restaurants
Andreas Caminada has well and truly put the little town of Fürstenau on the culinary map with his food that is simple yet sophisticated with close ties to the local area.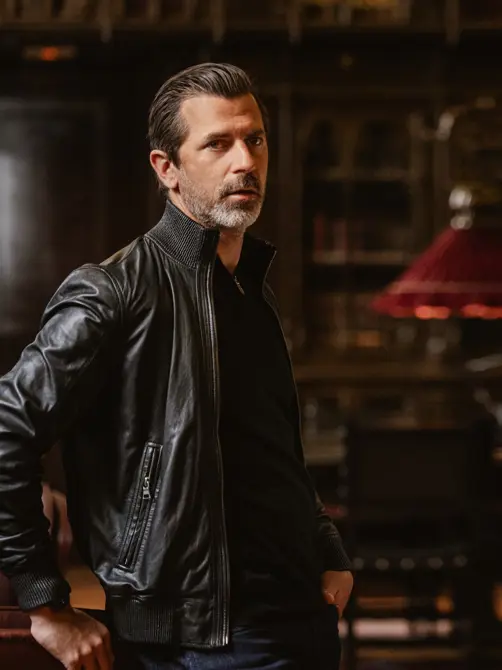 Just like the chef himself. With the exception of his classics, which he sneaks into the menu as surprise courses at the three-star restaurant Schloss Schauenstein, Caminada avoids all fish, crustaceans and mussels from the sea. Instead, his culinary concept is centred around freshwater fish like trout from Lake Walensee and underappreciated cuts of meat like pork neck and lamb belly. And obviously all things green! "In peak season, we have well over 700 types of fruit, veg and herbs growing in our permaculture garden. We can choose when to use them, so we might pick something before it's ripe and let something else go completely wild.
That's how we manage to serve our diners something delicious and distinctive every time," he explains. He recently managed to get Dom Pérignon on board as a partner which is also very keen on supporting his social engagements like Fundaziun Uccelin. The foundation fosters young culinary talents, and scholarship holders can now also complete specific champagne trainings. And Caminada certainly won't be complaining if they bring back a bottle or two with them to Fürstenau. "I didn't actually drink any alcohol until I was 20, but I always had a weakness for champagne. Even now I could drink champagne as an accompaniment to a whole meal. I don't necessarily need red or white wine. Some champagnes like the Dom Pérignon Plénitude 2 are incredibly complex and intense, which I love," says the master chef.
Ever wondered where Andreas Caminada goes to eat?
He spills the beans here...
Sonnenhof, Vaduz
Hubertus Real celebrates classic cooking at its finest at his wonderful restaurant high above Vaduz in Liechtenstein. His talent sings through in every dish from the mini bouillabaisse and the duo of foie gras to the skate wings with capers. My two sons, Cla and Finn, are crazy about his home-made ravioli filled with veal and spinach. They're always asking me when we're going back for some of Hubertus' special ravioli.
Casa Casutt, Ilanz
I love traditional fare from Grisons. I'm talking about Capuns (dumplings wrapped in greens), Maluns (a slow-fried mix of potatoes and flour), Pizokel (buckwheat dumplings) and Gerstensuppe (barley soup). These dishes taste even better when they've been prepared with love, which is guaranteed when you visit Linus and Therese Arpagaus at the cosy Casa Casutt. You don't always need fancy ingredients to create exquisite food.
Alter Torkel, Jenis
Alter Torkel is home to the prettiest terrace in the whole canton of Grisons. And that's saying something in this idyllic region. My old Restaurant Manager and Sommelier Oliver Friedrich is there to look after you as you soak up the view of the surrounding vineyards and treat yourself to a bottle of wine from the incredibly well-stocked cellar and a sumptuous yet simple meal prepared by David Esser.
Text Alex Kühn
Photo Nico Schaerer