The view of Jenny Hunkeler
Leonardo da Vinci once said, 'Simplicity is the highest level of perfection.' Those who visit the Engadine encounter this simplicity with ease – in the tranquillity of nature – and the effortless luxury of the Kulm Hotel St. Moritz. General Managers and spouses Jenny and Heinz E. Hunkeler are committed to this daily. We visit them to unveil their unwavering enthusiasm for their place of work and residence.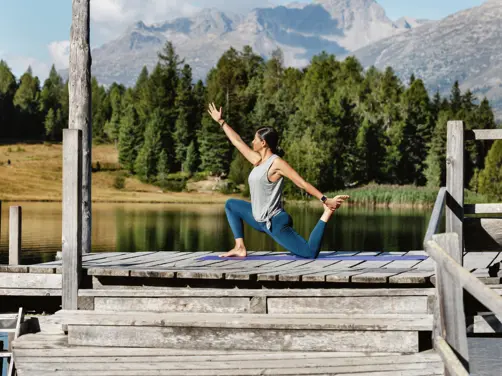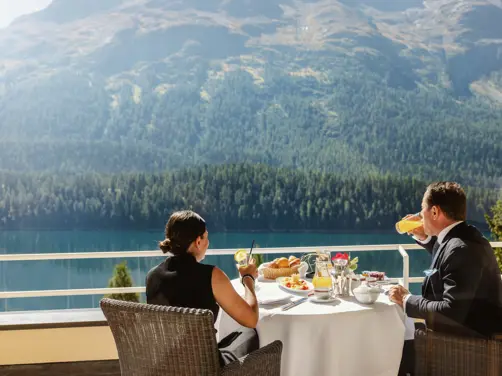 A wander from St. Moritz to Lake Staz is rewarded by a typically local kind of magic. At first, one treks along the shores of stunning Lake St. Moritz. It is frozen over in winter and hosts much-loved events such as the Snow Polo World Cup or White Turf while sailing regattas are held during the summer months. A little further on, the stroll continues through a beautiful forest before leading visitors to the idyllic shores of Lake Staz. Jenny and Heinz Hunkeler run the legendary Kulm Hotel in St. Moritz and favour a visit to this picturesque lakefront location early in the day. 'During the morning hours, a mystical fog hangs over the lake.' The husband-and-wife duo feel great appreciation for a life amidst such beautiful natural surroundings; a landscape guests fly halfway around the world to experience.
"I have had a strong connection with nature since childhood, it's where I find my inner balance."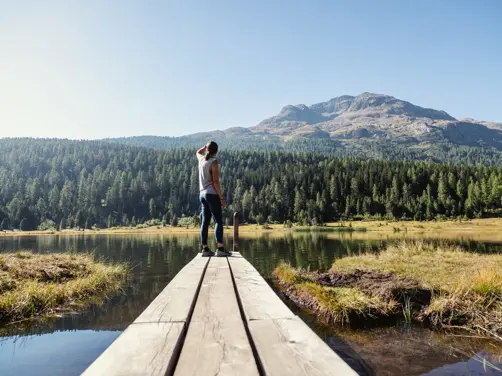 Despite living in this Alpine paradise of sorts, Jenny Hunkeler keeps her feet firmly planted in the chores of everyday life, both as a leader and a mother. In order to perform at the top of her game she craves space and time for herself on a regular basis. 'I need silence. That's how I find my balance amidst a rewarding but also demanding workload.'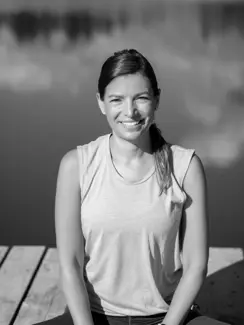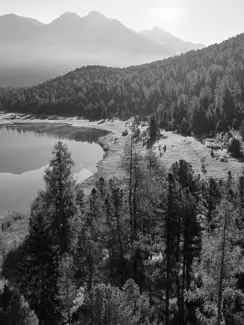 "I enjoy it when St. Moritz is pulsating and bursting with joie de vivre, but I equally cherish the mid-season when calm returns."
These quiet moments give her serenity and fresh energy while teaching her to focus. 'I have learned to focus on one thing at a time – whether it's raising children, doing sports or dealing with guests' requests.' It's an attitude that works well for her and, not least, for the guests at the legendary Kulm Hotel.
Words Martin Hoch
Photos Nico Schaerer