Art Safari
The perfect destination for an urban art safari à pied, Switzerland's largest city and cultural epicentre beckons art enthusiasts from near and far with its miscellany of world-renowned galleries, public art installations, pop-ups and the country's largest art museum.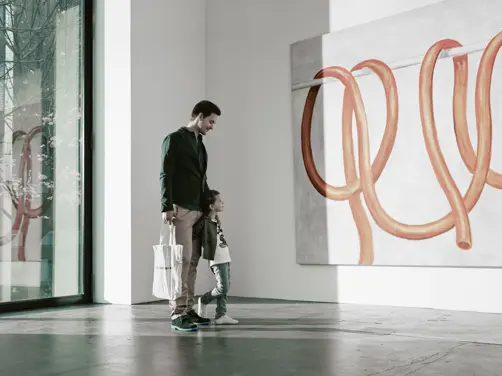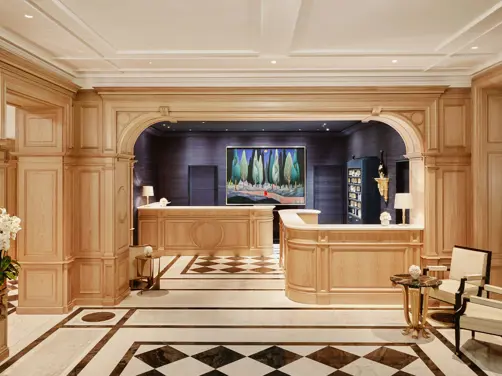 Often portrayed as a somewhat sober city of bankers, brokers and reserved citizens proud of near to stratospheric levels of discretion, Zurich is, in fact, a genuinely spirited European hub. With its diverse neighbourhoods – from its charming old town to the more austere industrial outskirts and the most golden of Gold Coasts – Zurich headlines a thriving culinary scene, a sizzling summer season, street fairs and musical events abound, and, above all, a thriving art scene of international acclaim. About two decades ago, despite its cosmopolitan charms, Zurich merely served as the arrivals hall for visitors hurrying off to Art Basel, the mother of all art fairs. Fast forward to today, and the city has become a must-stop destination on the international art circuit. Events such as the pioneering Art in the Park held in the gardens of the Baur au Lac Hotel for twenty years have paved the way for new prodigious ventures such as Zurich Art Weekend, further expanding the city's cultural agenda. Kicking off the pre-Art Basel season, Art in the Parkhas firmly established itself as the official opening event of the season, bringing together a crowd of local and foreign art lovers in the hotel's magnificent grounds under the careful curation of its founder, Gigi Kracht. The avid collector, curator and proud matriarch of the family-owned hotel, now run in the seventh generation, is a permanent fixture on the local and international art circuits.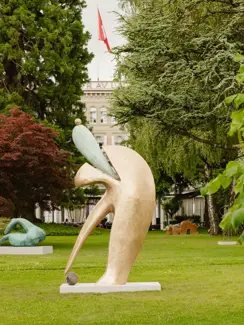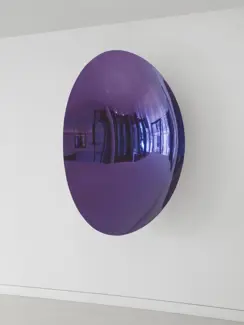 To give credit where credit is due, the idea of hosting exhibitions in the hotel's gardens came from none other than Fernando Botero. The Colombian artist known for his voluptuous female figures was a guest at the Baur au Lac when Gigi Kracht invited him for breakfast. Breakfast turned into lunch (almost into dinner), and the rest, as they say, is history. So, who better to take us on a leisurely stroll to some key spots on Zurich's art map than a member of the International Director's Council of the Guggenheim Museum in New York? The Baur au Lac lends itself as the perfect starting point. Although this year's 20th-anniversary incarnation of Art in the Park featuring sculptures by French artist Camille Henrot has just wrapped up, this most sumptuous of hotels hosts an impressive permanent collection of its own. Coincidentally, this is also where I first met Gigi over two decades ago. Our first lunch also (almost) turned into dinner, and we would regularly meet for champagne-infused lun-cheons sitting at her favourite corner table of the hotel's former Rive Gauche restaurant. Today, striking Martin Brudnizki interiors have entirely transformed the space and Baur's, as it is now known, features a skilfully assembled selection of art. 'Over 30 original works by a colourful mixture of artists have been handpicked to adorn these walls,' Gigi tells me as we reminisce over the old days while sipping on a glass of rosé champagne.
A Louise Bourgeois here, a Rashid Johnson there and a key photographic work by Annie Leibowitz thrown in for good measure. While guests are delighted by the decidedly contemporary décor and modern vibe of the restaurant and bar, those with a keen eye for art will spot a congruous selection of art treasures surrounding them. Of course, the legendary hotel's love affair with art doesn't stop there. A show-stopping Nicolas Party landscape greets guests in the newly renovated entrance hall. 'It was specially commissioned for this space,' Gigi tells me as we embark on our art tour of Zurich.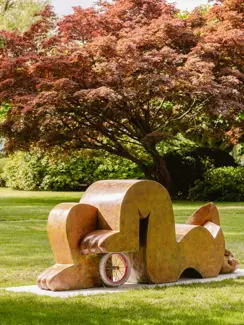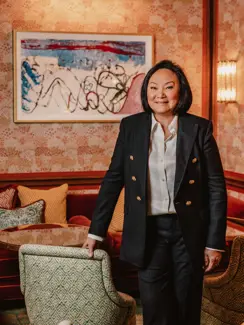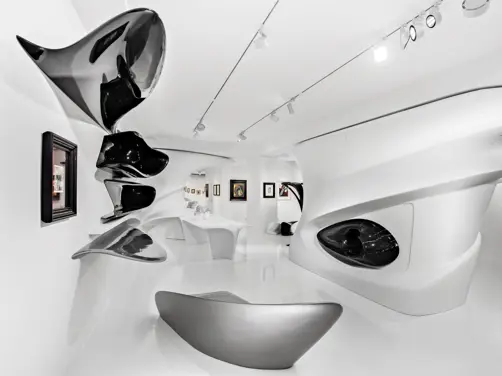 Just a stone's throw away, Hauser & Wirth's newest branch on Zurich's prestigious Bahnhofstrasse is hosting an exhibition of critical late works by Alberto Giacometti and Pablo Picasso when we visit. The ever-expanding gallery has not one but three spaces across the city, along with its global headquarters and a much discerning by-appointment only bookshop. Walking along towards Paradeplatz, we agree on a pitstop at Confiserie Sprüngli and treat ourselves to some traditional Luxemburgerlis before visiting yet another world-renowned name of the international art scene, Galerie Gmurzynska. The impressive Hadid-designed space currently shows works by Roberto Matta in the city's beating heart. As we marvel over the Chilean artist's surrealist masterpieces, we are told of the upcoming winter programme. It includes an exhibition titled American Pop Masters and a show dedicated to late artist Otto Piene titled Rouge et Noir in the gallery's second location on Talstrasse just around the corner. Challenging Gigi's scepticism concerning the speed of public transport, we embark on a quick tram journey to Zurich West. With its industrial past, the trendy neighbourhood has long transmuted into a hotspot for contemporary art. Not far from Zurich's tallest building, the Prime Tower, gallerist Eva Presenhuber features lauded artists from an impressive roster: Doug Aitken, Carroll Dunham, Liam Gillick, and Ugo Rondinone, to name but just a few. Presenhuber's international acclaim and gripping exhibitions have rightfully earned her a spot in the top league of global players.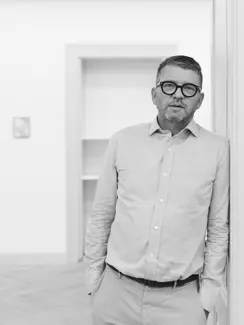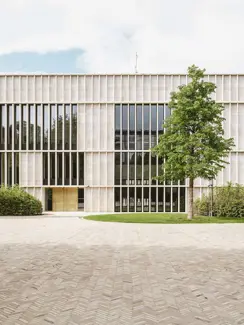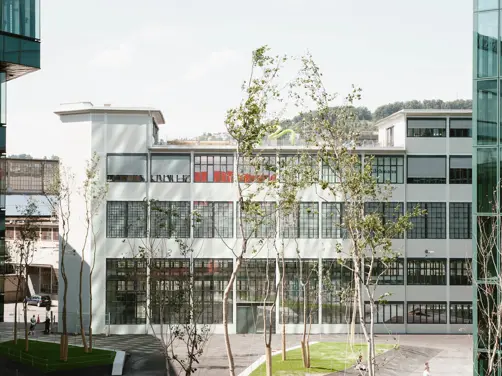 Next up is a visit to Gregor Staiger's, where we are lucky to catch the final days of the Nora Turato show. The Croatian-born, Amsterdam-based artist is one of the shooting stars of the contemporary art scene, following in the footsteps of names such as Nicolas Party. 'Gregor has a very sharp eye for up-and-coming artists,' says Gigi, adding, 'just look at Party's trajectory!'. Indeed, much like Gigi herself, Gregor Staiger has something of a reputation amongst Zurich's art cognoscenti as the discoverer of future stars. Another of Gigi's favourites is Peter Kilchmann. With a focus on Latin-American and Swiss artists, Kilchmann is celebrating his gallery's 30th anniversary by opening a permanent space in Paris and a second Zurich-based location on Rämistrasse, yet another nerve centre of notable galleries. Kilchmann entertains a loyal following of collectors, Gigi herself included. 'I am currently in love with works by Zilla Leutenegger'. A solo show dedicated to the artist is opening mid January and will undoubtedly bring Gigi back for another visit.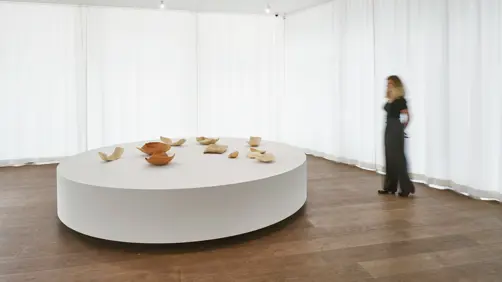 On our way to Rämistrasse, we take a lunch break at the iconic Kronenhalle. This bastion of old-world dining serves traditional Swiss fare while the walls are adorned with works by Picasso, Miró, Chagall, Rodin and others, some of whom have actually dined here. Suitably satisfied and with our batteries fully recharged, we continue our cultural pilgrimage to Kunsthaus Zurich, Switzerland's largest art museum. Along the way, a cluster of galleries has set up shop on Rämi-strasse, bordering the city's old town not far from where the Dada Movement was born. We swiftly stop by at May 36, yet another high-profile gallery in the vicinity of Kunsthaus, here since 1996. A few steps further along and we reach the eminent Ziegler Gallery. Founded in 1959, it is an art institution in Zurich and prides itself on being one of the oldest galleries in town, spanning over 60 years. The owners' artistic intuition guides the programming of emerging and established artists, resulting in a salient mix of exciting discoveries and new perspectives throughout the gallery's exhibition programme.
Impossible to miss and mesmerising to look at, Zurich's latest landmark building, the new wing of the Kunsthaus, comes courtesy of architect David Chipperfield. The core building, designed by architect Karl Moser in 1910, has seen three extensions by additions on its own plot. The structures, which have evolved over decades, represent different architectural attitudes and exhibition concepts while documenting the Kunst-haus's changing role in the city's public life. Chipperfield's design consistently carries this idea forward. It offers space for art from 1960 onwards from its own collection and the Fondation Hubert Looser. The addition of the long-term loan of the remarkable Emil Bührle Collection presents works from the Middle Ages to Early Modern art, with outstanding key works of French Impressionist painting at its core. The private collection of Werner and Gabriele Merzbacher sets an intermittent accent as a celebration of colour, while other areas of the museum host thematic and monographic temporary exhibitions, performative art, installations and audio-visual works. The current Niki de Saint Phalle show, a wide-ranging retrospective including some 100 pieces, can be visited until early January, followed by Dream Gardens – Giacometti – Dalí in April, set to be a blockbuster exhibition.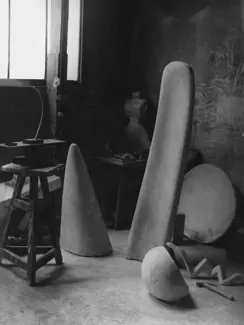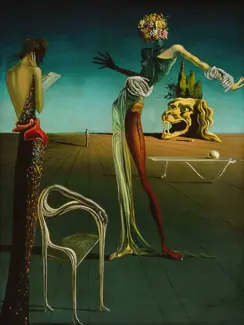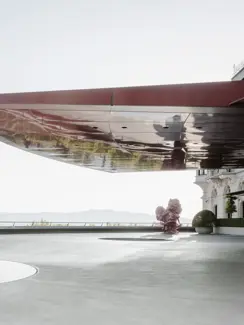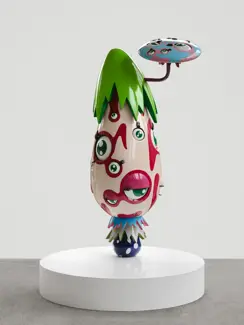 After much legwork, it's time to wrap up our little art safari, and we decide to take the Dolderbahn up to The Dolder Grand for an aperitivo with views over Zurich. Curated by Galerie Gmurzynska, around 100 works of art are dotted around the grand hotel's public spaces. From Warhol's 'Big Retrospective Painting' to works by Damien Hirst, Keith Haring and Takashi Murakami – guests can indulge in a veritable treasure hunt with a little help from an iPad guide. As we look over Zurich and its glistening lake, I ask Gigi about the meeting that started it all. The breakfast with Botero that turned into lunch and almost turned into dinner. 'When I write about people,' she says, 'they become friends. That day twenty years ago, Fernando told me, 'Gigi, you're the only one with a space like this in the centre of town. You should do something during Art Basel, and I'll lend you my Fat Lady," she remembers. Over the years, George Condo, Robert Indiana, Yves Klein, Allen Jones and many other renowned artists had their works exhibited at Art in the Park. As Zurich continues to showcase art across the city – public, private, unexpected but always stimulating – it comes as no surprise that the art season around Art Basel has been slightly extended, or rather, brought forward, as collectors and art enthusiasts regularly descend on the city to discover some of its many cultural highlights. From Gigi's Art in the Park to Kunsthaus's blockbuster shows and numerous first-rate exhibitions hosted across Zurich's colourful mix of galleries, there is enough choice to please every art lover's heart.
by Gigi Kracht & S. Hottinger-Behmer