Delectable Bern
The capital city of Switzerland oozes charm. Or 'cachet' as the French would say. There is always something new to discover when exploring this hidden gem with Medieval roots.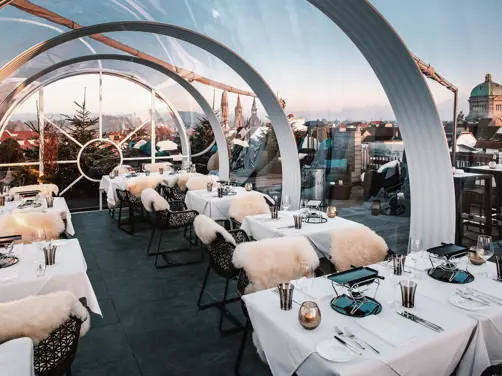 The government convenes under the dome of the impressive Swiss Parliament Building, which stands tall over the city. The view from the terrace there is lovely, but you have to head to the rose garden or cathedral tower if you want to really admire the city in all its glory. Bern's Old City is a UNESCO World Heritage Site. There's no better way of capturing the magic of the place than visiting during the winter months. The lack of bright lights, billboards and department stores almost takes you back in time.
Bern is home to one of the longest covered shopping promenades in the whole of Europe. Just be sure to explore all the boutiques, bars and cafés in the arcades on foot. You never quite know what you're going to find along the string of little shops selling all sorts of bona fide treasures. Culture vultures will be in their element in the city too. The musically minded are catered to with everything from an historical concert hall to basement music and cabaret venues. And then there are the museums… You won't want to miss out on the Paul Klee Centre, the Museum of Communication and the legendary Bear Park in keeping with the city's animal emblem. Once you've finished exploring Bern, take your pick from the long list of local excursions or head out into the spectacular alpine Jungfrau region.
Words Claudio Del Principe