In the charming towns and soothing nature of Ticino, a Mediterranean lifestyle meets Swiss quality and orderliness. Think yachts floating on turquoise lakes, hikes through chestnut forests, or a series of unmissable events.
During summer months, when it can be cold and wet north of the Alps, Ticino is basking in the sun. With more than 2000 hours of sunshine annually, you can often find us hanging out in Switzerland's sun room. It boasts conditions for a variety of exciting outdoor activities, be it up in the hills or down in the valleys, up in the air or in the water.
As a base for your explorations, use one of the three Swiss Deluxe Hotels properties. We simply could not pick a favorite, all of these prestigious hotels have their own distinct character. Check into the Eden Roc or the Castello del Sole in Ascona, or the Splendide Royal in Lugano, and you can be assured that these houses remain at your disposal while you are out there enjoying the sweet life.
Whether you are into nighttime photography or outdoor sports, you will quickly find that Ticino has a playground for almost everyone.
In Bellinzona, at the foot of the Alps, medieval castles offer a backdrop for striking portrait pictures. Or take your wide-angle lens up to the Carasc Tibetan bridge for some adrenaline inducing photographs. Further south, in Ascona-Locarno, it is all about the valleys and their distinct characters. There are waterfalls, historic bridges, or villages that appear stuck in time. You could relive the bungee jump from the opening scene of James Bond 007 – GoldenEye. Or you could try something more gentle by trekking with llamas in Malcantone.
To end the day, head to Lugano, its bay area and characteristic mountains. Be it on the top of Monte Brè or at the Parco Tassino, you will find the perfect backdrop for stunning sunset photographs.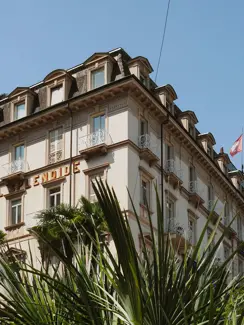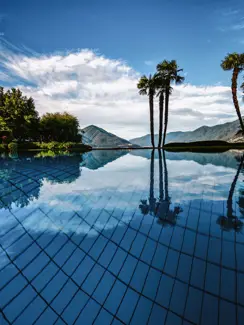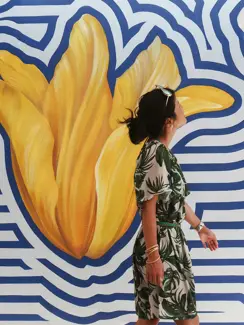 A guide by Dimitri &  Mamiko Burkhard
© Landscape Ticino, swiss-image.ch
© [Lev Radin] / Shutterstock.com