Le Grand Bellevue Gstaad
This is haute couture vacation, tailor-made for you, pinned on your body exactly for your taste and to make you tick – and feel alive.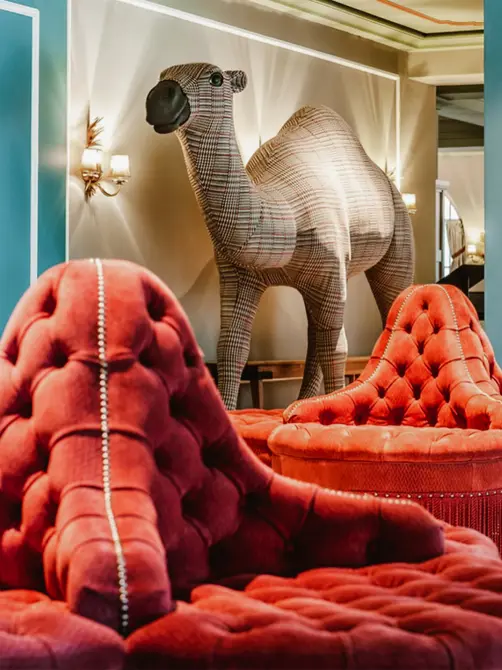 Best Location
Le Grand Bellevue is located in a very calm spot, a park in the centre of Gstaad, one minute's walk from the world renowned Promenade, which boasts the best in luxury shopping, art galleries, and cafés, and with perfect access to public transport too. I mention this because, having a dog, we greatly enjoyed having our walks while watching the superb chalets blooming with endless geraniums and the fancy local shopping.
For a posh drive, the hotel can also offer you the best looking old lady in the village – a vintage Bentley S3, once owned by Sir Roger Moore. Otherwise,  just enjoy the picturesque walk.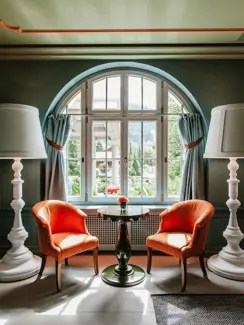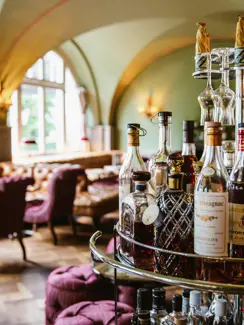 Best Spa in Gstaad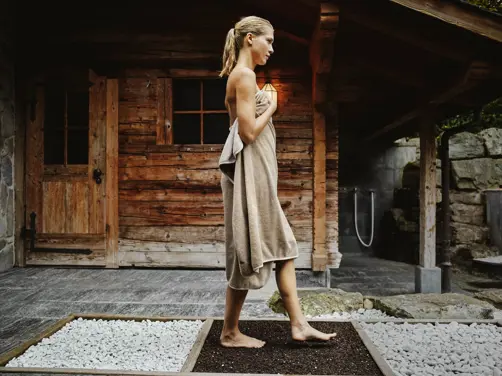 We kicked off our family stay with a hike and gourmet picnic organised by the hotel. Each of us was given a backpack. Opening it to discover the delicacies inside – along with the fancy Krug Champagne blankets - was worth the trip alone. The well deserved prize after our physical effort was going to the spa. We didn't expect it to be so big. It's a total of 3,000 square metres and has been extensively and luxuriously renovated. We walked from one wellness zone to the next and wanted to try them all. We sat in the rattan cocoons hanging from the ceiling, walked the candle-lit paths, explored the thermal oasis, yoga and detox retreats, inhaled in the salt grotto, the herbal and bio and hay sauna, dived into the outdoor jacuzzi, dipped our feet in the icy and hot waters of the Kneipp therapy basins, lay in the meditating rooms, sat on the fountain with floating flowers, tried the experience showers, and checked the massage and beauty treatments.
We loved it so much that we decided to go back the day after, to try something all together – my husband included. The hotel team suggested outdoor Qi Gong. The session started with a lot of giggling, but slowly we got into it and deeply relaxed and enjoyed the energy increase. It was a bonding experience I can warmly recommend.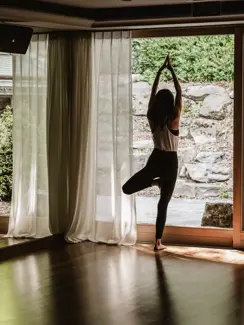 Only 57 Rooms for all this?
After experiencing two days at Le Grand Bellevue, I heard from Fabian Nusser, the hotel manager, that the hotel has only 57 rooms. I couldn't believe it. The range of services and options offered makes you think it's much bigger – to give you just one example, the hotel boasts its own private yacht club. But staff is what makes the real difference, and here's my second little story. When I sat in the bar to start gathering notes about this article and ordered a glass of water, the barman asked me if I wanted to try the tea cocktail of the day instead. I had never heard of such a thing, and found out that Ondrej, who was serving me, was a tea sommelier – a little superstar in his field.
Then I was told the story of Luca, the new Italian waiter who, knowing that the Belle-vue is in the 5-star superior category, started his job behaving extremely formally to its clients. Daniel Koetser, who owns the hotel together with his wife Davia, noticed that and asked him: If you were a guest, would you prefer to be served by a formal waiter, or by a cool Italian being simply himself? Luca immediately understood the hint and relaxed. He is now a little bit of a star himself – for sure my daughters loved him too! Our staff doesn't just serve. It's a crew of people who love their job, that is about serving… concluded Daniel.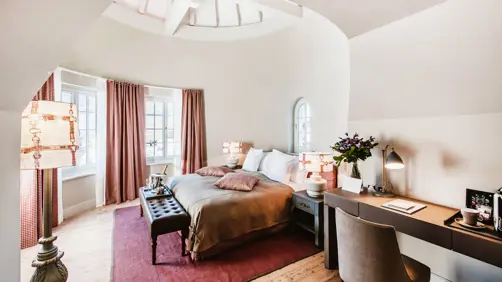 Cheese Fondue at the Grand Entrance
That leads me to my third little story. The combination of friendly service, top quality and understated luxury is something I wanted to capture with an image. I had seen some hotel photos I liked a lot, and one in particular was about a couple having dinner on the grass in front of the grand entrance, with the name of the hotel, the five stars, the white pillars and the fountain as a perfect background. I asked the hotel manager if he could pose to replicate the picture for me, thinking he would for sure claim he was busy the whole afternoon – let's face it: modelling for a blogger is a hassle.
Not only did he immediately accept, but ten minutes before the shooting he turned up with a wooden barrel and a fondue set, transported it himself while wearing his immaculate suit, and explained to me that he felt the summer fondue would make the photo more fun. Knowing that I don't drink any alcohol, he also brought two glasses of apple juice – they look like real champagne, don't they?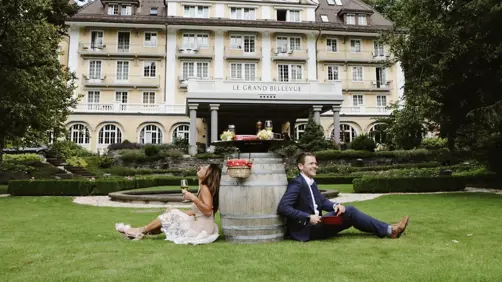 The Meaningful Touch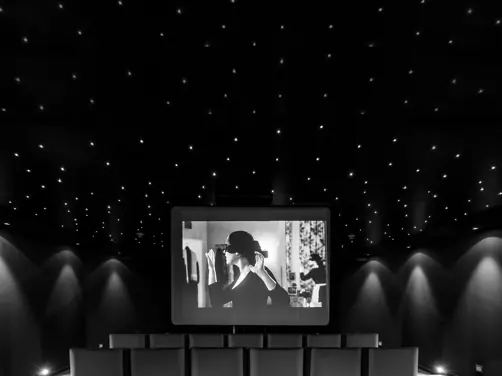 Perhaps it was the Gstaad nature, or the way Le Grand Bellevue crew interacted with us, or a combination. But we felt our family break was more intense than expected.
The first night, while sitting on hay bales and enjoying a unique dinner experience at a private table in the lush hotel gardens, my daughters opened up like they rarely did before, and also criticised us parents for being a bit absent in everyday life.
This aroused some interesting (and hopefully fruitful) thoughts in all of us, and I don't know if we would have faced our issues that positively, had we remained at home. The following days, while being active and also contemplating nature, we all felt very close. The last day, when we were served dinner in the hotel's private cinema, I couldn't avoid the tears. What a nice, beautiful crying experience watching Breakfast at Tiffany's with my daughters! We could see just how much effort the staff had put into organising our stay. We felt appreciated as guests, and really «seen» as people, not only as guests.