Alfred Hitchcock
Alfred Hitchcock, the master of suspense, had two loves in his life, and he remained faithful to both. In 1926, he married Alma Reville and lived with her until his death. The couple spent their honeymoon at Badrutt's ­Palace in St. Moritz. One may consider the hotel and its surroundings to be his second home. «I am a creature of ­habit,» Bunte Illustrierte, the German illustrated weekly, quoted him as saying in 1926. «Nearly every villain stubbornly sticks to his methods. I am also stubborn – in my recreation. I returned to Badrutt's Palace regularly for 36 years, and every time to the same room. I love the view from the balcony.»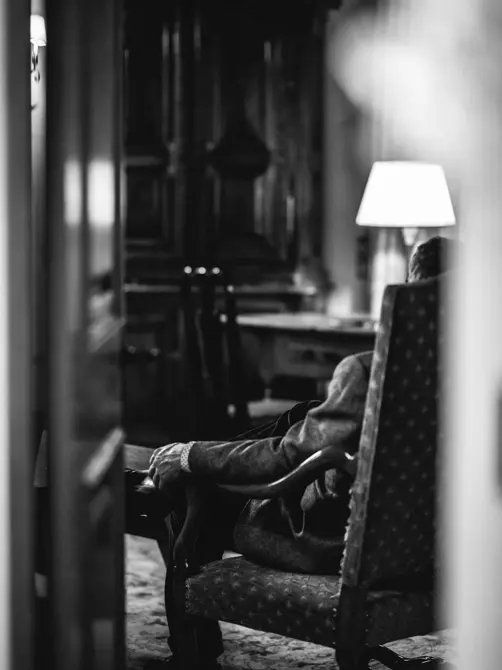 Room 501 in Badrutt's Palace was Hitchcock's second home. Here is where he found peace in the intimacy of the family-run hotel in the absence of all the hustle and bustle. And thanks to another circumstance: it is interesting to note that the Engadine valley is similarly complex as the filmmaker himself was. A mirror of his personality. A landscape in which the master found himself. When the sun shines, the lake glistens, and the landscape wraps itself in the much invoked unique light of the high mountain valley, Engadine presents itself from its gentle side. Very likely, Hitchcock was someone who could take an extended bath in nature's mood. Who loved such days in the lap of the cheerful, dreamlike hotel. He was sociable. He had a sense of humour. He was someone who enjoyed a joke and revelled in a mischievous trick, wrote Hans Rudolf Haller in the Neue Zürcher Zeitung.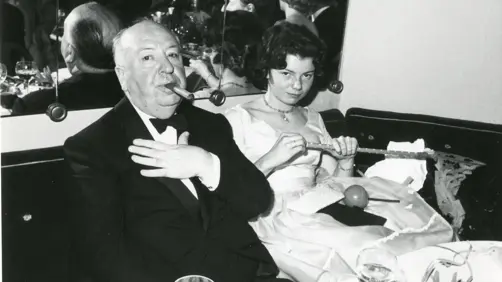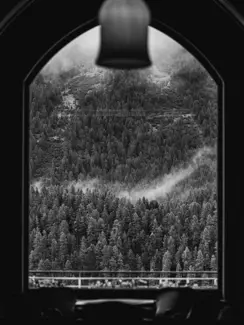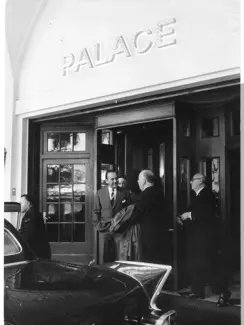 The Swiss alps, especially, impressed the man who gave us the shivers in his films, such as «Vertigo», «The Birds» and «Psycho». He was impressed by the high mountains, «because from up there,» he cunningly declared, «you can easily push someone to his death,» and by the deep mountain lakes, he chuckled, «because you can drown someone so wonderfully in them». – From a conversation between Jack Starck and Alfred Hitchcock, 28 September 1972, Hotel Baur au Lac, Zurich.
As mentioned, the region can have many facets. Often, Hitchcock would sit for hours in front of the hotel's large windows. And here his dark thoughts will have found sustenance. During the darkest of cloudy days. When wild winds raged across the frozen lake. On dark days, when even the snow doesn't reflect the light, one can imagine how he would sit at his heavy wooden desk in room 501, the Piz Mezdi mountain on the opposite side exerting its archaic dominance, how he fought with his soul, with the small painted grimaces on the tiled stove keeping a wary eye on him. When the cheerful hotel turned into a mystical castle in his thoughts. We don't know what went through Hitchcock's mind in days like that. But his work gives us sufficient clues – his films about fear, guilt and atonement, full of suspense and deep abysses. It can be assumed that his days at the Badrutt's Palace significantly characterised his work. Hitchcock did not only write stories, he wrote history: movie history. And Badrutt's Palace played a leading role in his life.
Words Martin Hoch
Photos Caroline Krajcir