Sound Architecture
Specialising in turning brands and spaces into audible experiences, The Music Architect's founder and creative director, former classical cellist Zoë Burnard, gives us a glimpse into her world of sights and sounds in ten questions.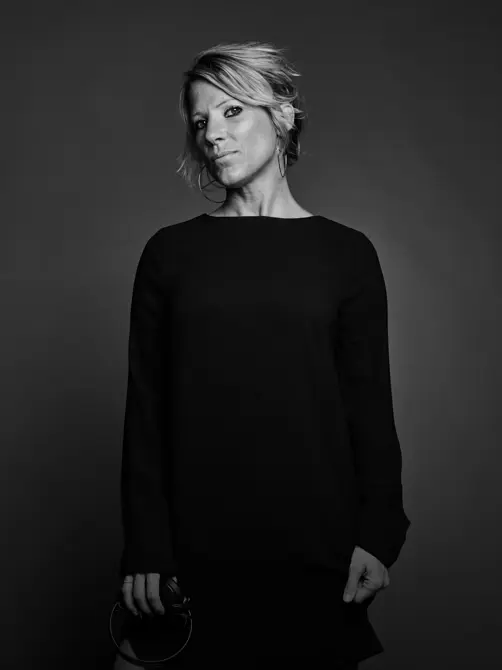 Which role does music play in the overall experience of a venue?
When talking about physical spaces, let's take a hotel as an example; it is sadly often the case that the music choice is treated as an after-thought, with more priority placed on the scent concept rather than on the sound. We believe that music is as essential as food & beverage, lighting and interior design. A truly immersive experience can only be created when all factors are congruent.
How do you and your team choose the right background music for a new client?
Over time we have developed a methodology for selecting the appropriate music at a brand level, considering the brand's heritage, key values, customer profile and the emotions the client wishes to evoke. We then align the output of this process with specific artists, tracks, and genres until a soundscape emerges that can be considered the brand's musical DNA.
To what extent can music influence customer behaviour in a specific location?
It is widely understood that music affects our emotions. Music can be classified in terms of its genre, timbre, energy, pitch, valency, speed and, of course, volume. Depending on what a client wishes to achieve, outcomes can be subtly influenced by the music played in a location.
What influence does digitalisation have on your work?
In the not too distant future, background music will be steered by artificial intelligence, using real-time information to automatically direct the sounds to achieve a specific outcome. Many exciting research projects are underway in this area, and we are very much part of this future scenario.
What about sustainability?
In terms of background music, a hot topic is still that of licensing. Many companies are still using non-licensed products to play music in public spaces. In such cases, the artists are not being compensated for their work. Ideally, we will soon be in a space where all clients use the appropriate platforms so that artists receive the royalties that are due to them.
Looking back, how did today's performance come about, and who were the most important sources of inspiration and impulses for you?
I was lucky enough to grow up in a musical environment, and my family has been and continues to be my greatest musical inspiration. My father was a DJ during his university years, playing funk, soul and disco, which I grew  up with, spending hours in record shops in London searching for rare vinyls. My mother encouraged me to continue with the cello when it was hard to carry the large instrument around as a small child, but I persevered and was offereda place at the Royal School of Music in England.
You are still active as a DJ; how do you prepare your sets?
I never thought after 20 years that I would still be spinning, but I have more requests now than never, hence why another part of the agency handles live music bookings for DJs and artists. But to be honest, I never prepare anything in advance. I need to see the people before making any music choices about what to play; the set develops naturally through an organic interaction with the crowd.
What do you aim for with your music?
Again, this depends on the booking. Sometimes the music is simply there to create an atmosphere; other times, the music takes centre stage, and it's about creating a party environment for hours on end. I enjoy the mix of events and being able to play different styles according to a particular briefing.
What makes a DJ unique?
You would have to ask one of my clients. There is so much involved in being a good DJ, knowing your music, of course, but more importantly, how you interact with the crowd and the energy you give off. I think a good DJ is 100% present and in the moment, accompanying guests on their musical journey.
What are your plans for the future?
The future for The Music Architect predominantly lies in expanding into other markets whilst focusing on Switzerland as our core market. There is still a lot of potential for us here. We have just opened an office in London, my hometown, where I will be spending more time in the future. In terms of DJing, I will see what the future brings and go where the music takes me – because music is life.