A true magical winter season,­ the Gstaad Palace celebrates 110 years
Once upon a time, exactly on the 8th of December 1913, the Gstaad Palace opened its doors to what has become a real fairy-tale destination. For 110 years, season after season we have been lucky to welcome so many wonderful guests to our home up in the Alps.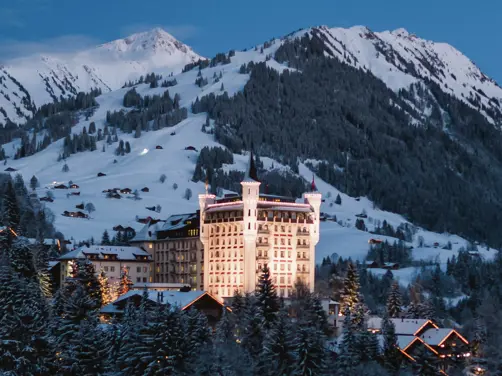 As we love to create memories,
for this winter season 2023 – 2024 we have planned a programme that our guests will definitely remember. First things first, let's celebrate Christmas: around our Christmas dinner on the 24th we have planned several children activities starting from the 15th of December. This year our "Very Important Kids" will make their own Christmas ornaments, enjoy a crèpes afternoon, meet the reindeers and of course Santa Claus, bake cookies and "Zopf Bread", learn how to make mocktails, and on top, party all afternoon long at the Children's New Year's Party at GreenGo!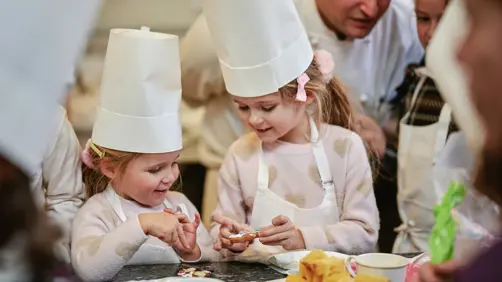 "Where words leave off,
music begins."
Heinrich Heine
From Louis Armstrong and Ella Fitzgerald, to Michael Jackson, music has always taken centre stage at the Gstaad Palace. Then and now, live entertainment has been the cherry on top of the dining experience in our restaurants. This winter season, enjoy our live night shows with Ensemble Scherzo, Jean-Pierre Verdolini Jazz and the Knights Club among many other bands. And surely don't miss our Seafood Brunch every Sunday of February, as well accompanied with live entertainment.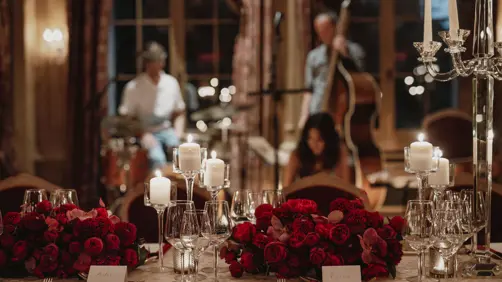 Life is about celebrations, celebrate your wellbeing at the Palace Spa. This season, we wanted to innovate by creating new treatments, renewing our fitness with "Technogym" and bringing in scientifically proven cosmetic brands. Such as Augustinus Bader a brand that has revolutionize skin health. Through its patented Trigger Factor Complex (TFC8®) in combination with natural ingredients which has proven to have the power to reduce visible signs of aging, even skin tone and minimize texture while providing vital nourishment and hydration.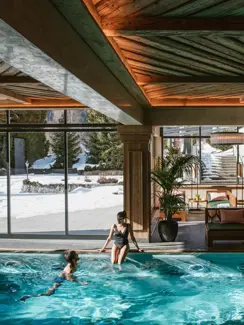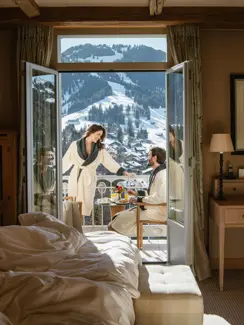 Winter has a unique charm at the Gstaad Palace, the cosy atmosphere and the surrounding nature make it a season not just to dream of but to remember. From the 15th of December 2023 to the 8th of March 2024, take a chance to come to the magical still very real castle in the middle of the Saanenland.