Festive Season at Mandarin Oriental, Geneva
With a peaceful setting blending breathtaking mountain backdrops with stunning River Rhône views, Mandarin Oriental, Geneva is the perfect choice for a luxury winter getaway, just a few steps away from the enchanting Old Town and Christmas Market.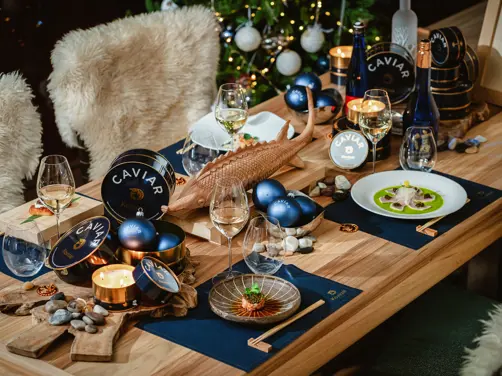 Discover the enchantment of the holiday season at Mandarin Oriental, Geneva.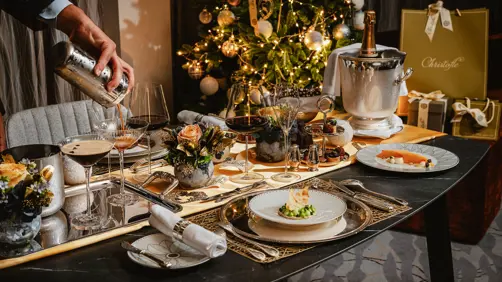 The Suite Celebrations by Maison Christofle offer invites you to a unique dining experience in the comfort of your suite. Available from the River View Corner Suite from November 20th to January 5th, this offer includes an in-room festive dinner from two to 10 guests, with exceptional "Art sur la Table" by Maison Christofle, a prestigious Parisian goldsmith. More information: HERE
From November 20th to January 5th, discover our exclusive collaboration with Kaviari, the famous caviar Maison. MO Bar is offering a special menu in a chic and festive atmosphere where you can enjoy a selection of Baeri, Kristal, or Beluga caviars and exceptional dishes to share. The bartenders have also worked with caviar in various forms and offer a selection of cocktails specially crafted for the occasion.
The SACHI x Kaviari Festive Table is the perfect place to celebrate for caviar lovers. In this private space for up to eight guests and decorated by Kaviari, Chef Mitsu has created a special menu based on SACHI's signature dishes, enhanced by Kaviari's exceptional products.