High Points – the exclusive door to bespoke expeditions into the Engadin
Experience the most beautiful high valley in the Swiss Alps in an intimate, very individual way - spectacular and tailored to you and only accessible through the knowledge and experience of our local personalities. Discover a selection below.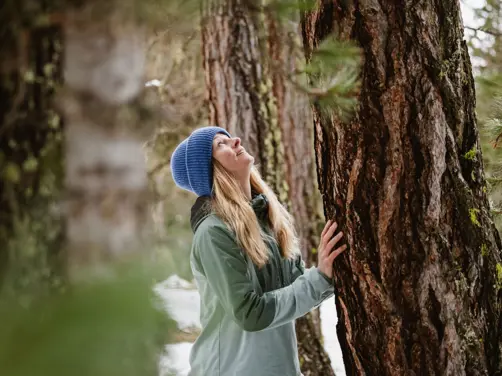 Moonlight Paragliding with Davide Grosina
Glide into the night and be enraptured by the evening light of the Engadin. Conquer the winds with a rare opportunity for moonlight paragliding, followed by a night of wondrous stargazing. As the sun sets, the Engadin takes on an ethereal spirit like nowhere else in the world. The last warm air on the bottom of the valley is pushed up by cool air flooding in from between the neighbouring mountains, creating something truly magical. The unique transition from the soft, warm sunset to the full moon illuminates the scene, showcasing the dramatic contrast between sharp mountain edges, dark horizon, and glittering stars. Moonlight paragliding is a rare opportunity and can only be experienced on precise dates. However it is always worth waiting for, and the perfect adrenaline before a romantic night gazing at the majestic canopy of stars.
Sgraffito and Frescoes with Pauline Martinet
Unlock the secrets written on some of the buildings in Engadin villages. Join Creative Director Pauline Martinet and explore 500 years of decorative tradition, found on the frescoes and sgraffito of the region's beautiful facades.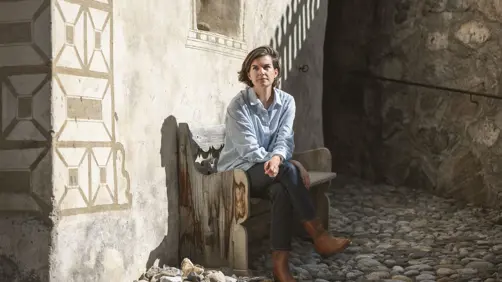 Trailrunning with Anne-Marie Flammersfeld
Take your sense of wellbeing to uncharted new heights. Recentre your sense of self with a mountaintop escape that combines physical health with soulful mindfulness.
Guided by coach and athlete Anne-Marie Flammersfeld, anticipate a unique experience on the highest terrace in the Engadin valley; Corvatsch upper station. This otherworldly spot is situated at 3303m above sea level, commanding incredible views across mountain peaks, green forests and lakes glittering in the sun. From this incredible spot you'll take part in a series of stretching and strengthening exercises, paired with breathing techniques and meditation to rebalance both body and mind.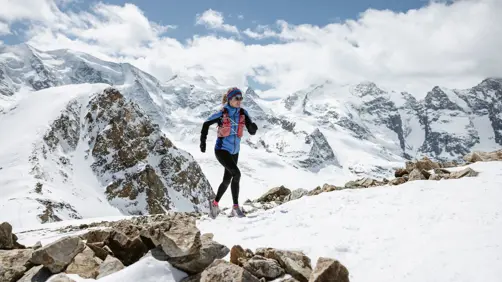 Diving into nature with Anne-Marie Flammersfeld
Start walking, and then go further. Embrace the beauty of the Engadin countryside with an immersive forest bathing experience that will romance each of the senses. First articulated in Japan as shinrin-yoku, forest bathing is a physiological and psychological exercise rooted in the science that time spent in nature offers a wealth of benefits. Guided by coach and athlete Anne-Marie Flammersfeld, you'll be led through the region's awe-inspiring landscapes while focusing on mindfulness and reflection. Forge a deeper connection with the natural world and learn to truly appreciate the beauty that surrounds us. For those seeking an extra spark of adrenaline, you will also have a chance to dive into one of the region's picture-perfect hidden lakes, creating a memory you'll cherish forever.