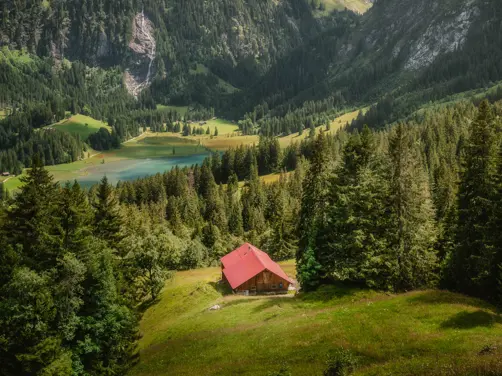 E-bike tours
Cycling with the support of a silent, environmentally-friendly electric motor is a special pleasure for the fitness-conscious, for whom enjoyment is more important than the effort expended. Less athletic cycling enthusiasts can thus extend their sphere of activity in this way. The Destination Gstaad offers fully-equipped electric bike facilities and countless routes.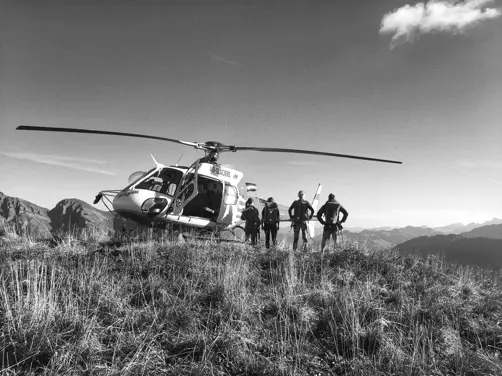 Heli Hike
Is also available at Le Grand Bellevue. Take a helicopter ride to the top of the mountain before a leg-burning hike, where you will tuck into an indulgent lunch courtesy of the hotel's unique fondue backpacks – there is no better post-hike reward.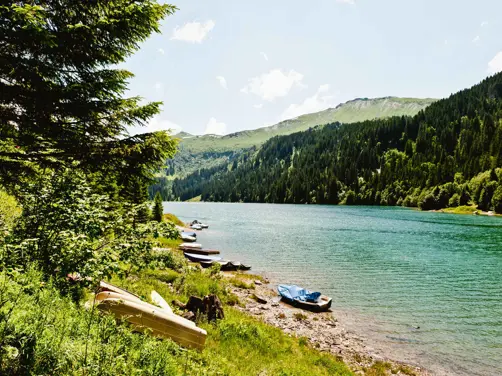 Stand Up Paddle Yoga
Don't worry if you haven't tried it yet: it's also suitable for beginners. The stunning Lake Arnensee is the ultimate setting for total relaxation. Ask Le Grand Bellevue for the perfect gear and yoga teacher.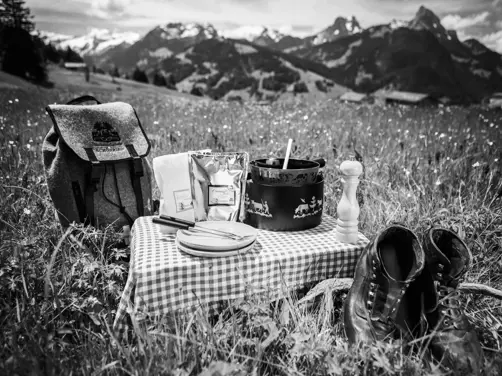 Fondueland
Fondue isn't for winter only! With its gentle topography and varied speciality cheeses, Gstaad offers the perfect mix for sophisticated bons vivants. In Fondueland Gstaad, there is nothing more natural than enjoying a delicious fondue surrounded by the mountain landscape. In a place where fresh air, lush pastures and herbs provide the best possible foundation for outstanding cheese.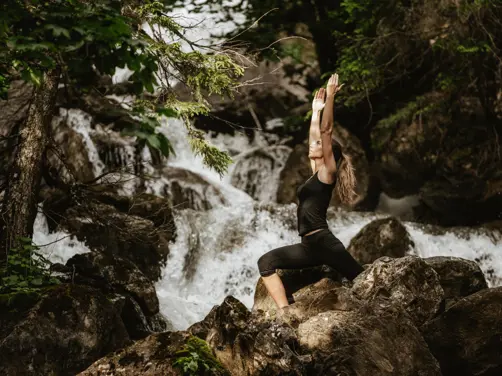 Magical Mountain Waters
A bath in the crystal clear mountain lake is guaranteed to be an unforgettable vacation moment. In the destination Gstaad, there are more lakes than just the famous Lake Lauenen. Mountain lakes are hidden on many of the hikes. Their appeal lies not only in the ice-cold clear water, but also in their natural beauty: turquoise blue and a view of the mountains, far away from the hustle and bustle and noise. Relaxing moments like this are not offered in any spa in the world.