Zurich Yacht Club
A welcome refuge from Zurich's hustle and bustle and the arctic chill voutside, I didn't exactly expect a female DJ when I first checked into the cool, calm and collected La Réserve Eden Au Lac. No big logos or signs announce the imaginary yacht club entirely designed by Philippe Starck. In the designer's own words, 'This hotel is like rock 'n' rolling with the Queen of England; everything is traditional yet resolutely unconventional.' I was immediately intrigued to find out more.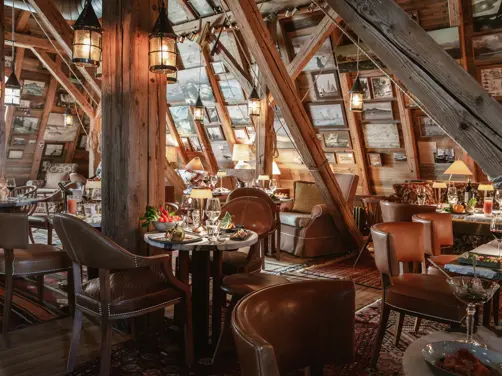 Welcome to 'sobe'!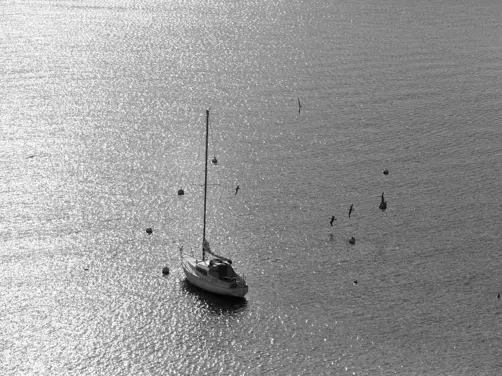 'Benvenuta!' calls out the concierge in my mother tongue before I even utter my name at check-in. 'Since you'll be writing about our hotel, I have taken the liberty of organising a quick site inspection for you in two hours' time.'
I was ready to begin immediately, but before I could reply, she smiled and said: 'Oh no, no, no! First, you must relax and settle into the hotel's vibe; otherwise, how will you be able to describe it? And after all, there's life after work.
Let's meet up again a little later.'
Yep, there's definitively a life here, a welcoming cup of tea, and a soothing bath before work. My spacious Lake View room features a bathroom that appeared sculpted out of a block of naturally striped marble, a sleek bathtub overlooking the turquoise lake and the sky, exposed red bricks contrasting with a matt metallic radiator, and elegant tan leather details reminiscent of a transatlantic luxury liner stateroom fit for a movie. I almost forgot I only had two hours.
Surrendering to my curious mind, I found myself exploring some quirky objects dotted around the room, trying to guess what they were. A peppermill on the bedside table? Upon closer inspection, it turned out to be an international adaptor. A glossy metal elephant attached to a plate? Possibly a jewellery holder.
Everything custom-made
After some tea and a bath, it was showtime. As I join my guide downstairs, I am greeted with some insider knowledge: 'Welcome to SoBe! Did you know that the South of Bellevue is the place to be? It's the Soho of Zurich!' Then he pressed a hidden button and an invisible door opened into the Cigar Lounge. 'Every single piece you'll find here is custom-made.'
Even a self-confessed health freak like myself couldn't help but be fascinated by this hidden gem of a smoking room, designed using a clever mix of a variety of metals and woods and decorated with '70s images of sensual lips and swirling smoke.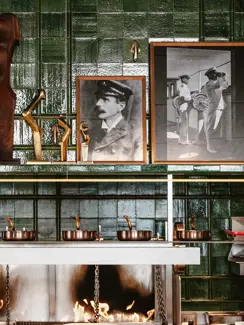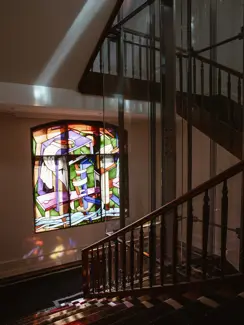 Piéce de résistance
As we head to the top floor, I find the hotel's pièce de résistance: a majestic century-old dome with wooden objects hanging from it, thick ropes, nautical lamps and wooden panelling featuring an open kitchen – a veritable treasure chest. Outside, a 360-degree panoramic view of the city, the lake and the Alps beyond.
Following a sneak peek into the sleek wood-panelled gym and into what is probably the chicest public lavatory in town (featuring mirrors that make you appear ten years youn-ger and an ambience that feels less like a restroom and more like a catwalk), we head downstairs to find Ilona, one of the Angels of La Réserve Zurich, one of three resident DJs spinning a contemporary mix of deep and subdued electronic tracks.
A few steps further, I was briefly introduced to Chef Marco Ortolani – a larger-than-life personality with a stellar career path and who just earned a Michelin star. I would get to know better later – until I could finally sit down to enjoy a drink.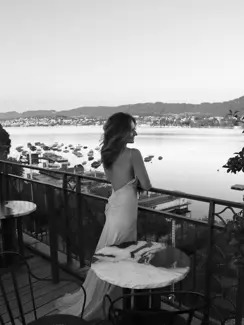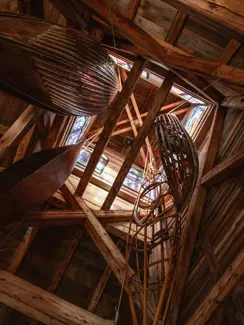 Delicious dinner
Following an inspiring art-fuelled afternoon, I was looking forward to dinner at the Eden Kitchen and Bar, headed by Chef Marco and his uber-cool crew. The food is fantastic, but you could almost be forgiven for getting distracted from the culinary delights by the good-looking, chatty, tattoo-sporting staff interacting in a highly choreographed and interactive manner in the boldly coloured open kitchen. As I enjoyed my meal, taking it all in, Chef Marco took time to check if everything was alright.
'Who does the shopping?' I asked. 'I do, twice a week right after the gym, on the bus 32 and then onward by bike! – How do you like the risotto?' he replied, switching the conversation back to my meal. After assuring him that I was positively impressed, I asked about his background. Before joining La Réserve, he had worked at the Armani restaurant in Milano, Alain Ducasse at the Dorchester in London, and Andana in Tuscany. He had received many offers to work in Paris and other well-known restaurants, but visiting the so-called Soho of Zurich finally convinced him to move here.
Stars shining above
As the evening drew to a close, it was time for bed. I was delighted to collapse on the soft bed and its luxurious linens, but before surrendering to a good night's sleep, I opened the French windows for a moment and admired the lake, with its water jet and the stars shining above.