Tips for an Unforgettable Time in Zurich
Time-honoured traditions embrace modern sophistication amidst the serene waters of Lake Zurich and the enchanting cobblestone alleys of the Old Town. Zurich is a dynamic city pulsating with world-class culture, art, and gastronomy—a captivating symphony of contrasts waiting to be explored.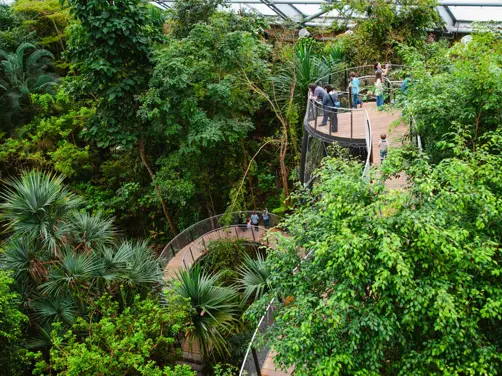 No 1 – KUNSTHAUS ZÜRICH
The recently opened extension to what is Switzerland's largest art museum is a work of art in its own right. British architect David Chipperfield created a minimalist, light-flooded building with a distinctive metropolitan appeal. The Kunsthaus extension offers a stage for a wide variety of art events, and displays the world-renowned Emil Bührle Collection.
– Heimplatz, 8001 Zurich - kunsthaus.ch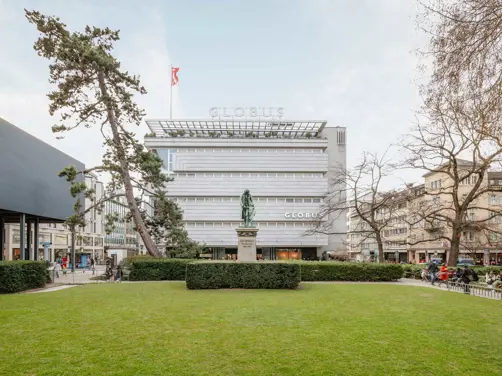 No 2 – GLOBUS
Looking for a nice souvenir of your stay in Zurich? Or simply in the mood for a super high end shopping experience? Then head straight to the recently overhauled Globus department store, Zurich's answer to Harvey Nichols. Fashion, accessories, beauty and home décor come together under one roof while knowledgeable gourmands find their Shangri-la at the upscale Globus Delicatessa or one of the two Rooftop Restaurants.
– Schweizergasse 11, 8001 Zurich - globus.ch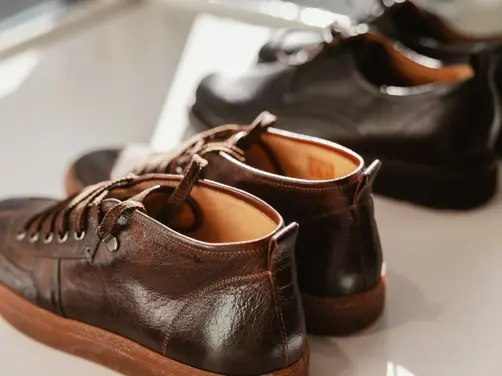 No 3 – PATRICK PONETZ FOOTWEAR
A warm welcome awaits at Patrick Ponetz's charming shoe shop in Zurich's old town. Lagotto Lady puppy Irma greets customers with a wagging tail and a winsome gaze. Despite the host's almost irresistible charm, it is impossible not to be drawn to the shelves jam-packed with men's footwear, from sporty sneakers to chic loafers – some made of kangaroo or horse leather. Upon request, Ponetz offers his clientele a highly-valued bespoke service.
– Widdergasse 8, 8001 Zurich - ponetz.com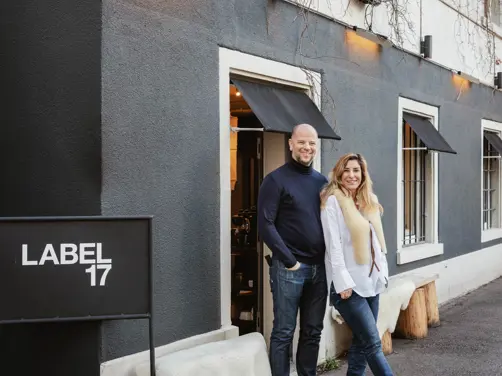 No 4 – LABEL 17 STUDIO
In Zurich's spruced-up Seefeld district, also known as Kreis 8, you'll find this quaint boutique brimming with beautifully designed products. Cristina McDaniel and David Pfrommer unapologetically focus on craftsmanship. The products are created in close cooperation with hand-picked craftsmen and manufacturers in Morocco and Switzerland. Pop in to find hand-woven, organically-tanned Nappa leather bags or cotton versions embroidered by artisans from Swiss Alpine valleys.
– Brotgasse 3, 8008 Zurich - label17.com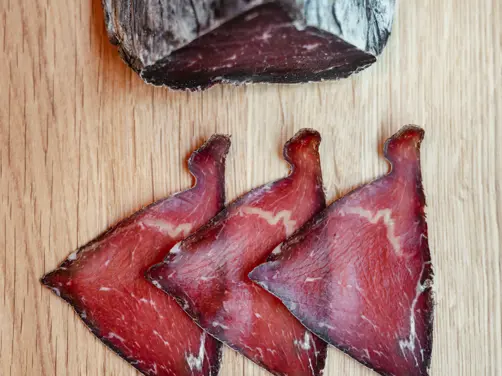 No 5 – HATECKE
Around town the Hateckes enjoy the title of the cult butchers from the Engadine. In their mountain village of Scuol, they refine high-quality meat into fantastic produce. You can almost taste that their animals have spent their lives on a herb rich Alpine meadow diet. Typically, dried meat specialities can be purchased directly from their boutique-butchery on Usteristrasse, but you would be mad not to take a break at their bistro and treat yourself to a dried meat platter and a crisp glass of white wine.
– Usteristrasse 12, 8001 Zurich - hatecke.ch
No 6 – UETLIBERG
Zurich's local mountain may seem like just a mere hill to Alpine-spoiled Swiss folk, but if a touch of Alpine feel is what you're after, head up to Uetliberg and take a 40-minute stroll along the Gratweg path to the Fallätsche Teahouse – a small hut akin to those you might find at 3,000 metres above sea level.
– The S10 train takes you up to Uetliberg's mountain station teehuette-fallaetsche.ch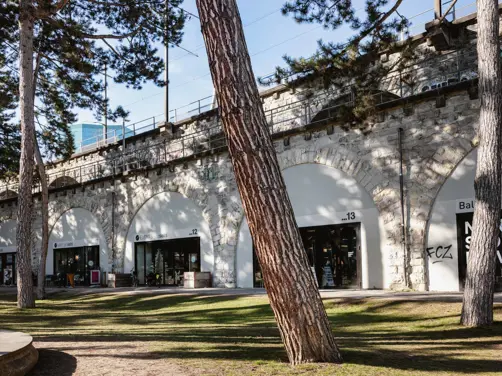 No 7 – IM VIADUKT
The shop owners of the area under the viaduct arcades of a rail bridge fancy themselves as the city's most exciting shopping mile in Zurich. While the statement could be disputed, the dozen or so retailers certainly feature a more motley selection of everything from fashion, furnishings and quirky accessories to à la mode casual bars and restaurants. The highlight, however, is its lively market hall.
– Viaduktstrasse, 8005 Zurich im-viadukt.ch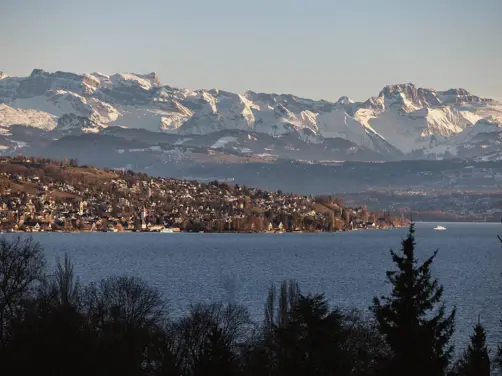 No 8 – LAKE ZURICH
Zurich's eponymous lake serves as the perfect backdrop for early morning jogs, leisurely strolls along its shores, or picturesque boat trips across its pristine waters. On a clear day, the Glarus Alpine mountain range can be admired on the horizon. During the hot summer months, Lake Zurich becomes the city's official swimming pool with charming Lidos dotted all around it.
– Lake Zurich Navigation Company zsg.ch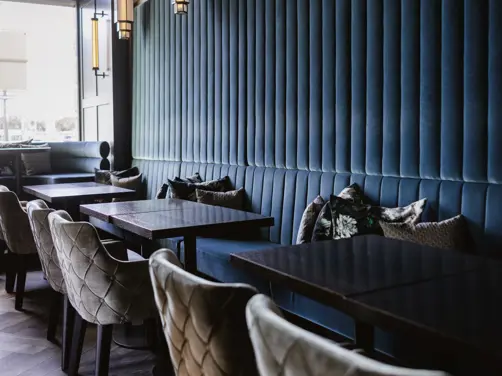 No 9 – BAR AM WASSER
Around two dozen tasty signature cocktails, an expertly curated wine list, delicious nibbles and a cheerful atmosphere: welcome to Bar am Wasser. You'll find this stylish bar where Lake Zurich flows into the River Limmat. With its worldly and sophisticated airs, you could easily be forgiven for thinking that you're in London or New York. Cheers!
– Stadthausquai 1, 8001 Zurich baramwasser.ch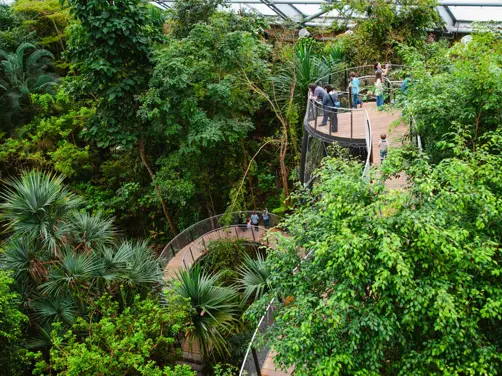 No 10 – ZOO ZÜRICH
Forget any idea of a conventional zoo as you will be amazed by the near-natural exhibits Zoo Zürich has created for its animal residents in recent years. In the Masoala rainforest exhibit for example, one truly gets the impression of standing in the middle of a rainforest. There are also wetland, desert, and mountain landscapes to be explored by visitors, both in large and small scale.
– Zurichbergstrasse 221, 8044 Zurich zoo.ch