Circle of progress
Swiss Deluxe Hotels, in concert with its partners Audi Switzerland and Prestige Magazine, brought together an eclectic mix of entrepreneurs, visionaries, and forward-thinkers from various sectors to spark stimulating conversations on the topic of transformation.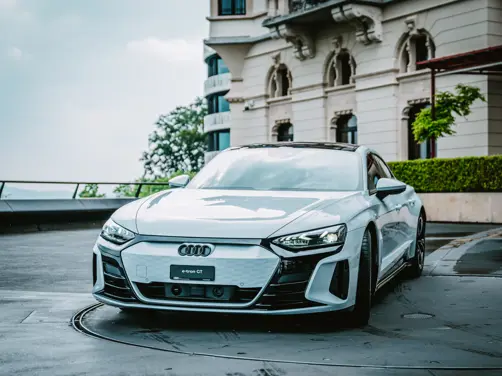 The second iteration in the Circle of Progress talk series, held at The Dolder Grand in Zurich, focused on essential impulses and vital shifts accompanying the current transformations within the luxury sector. The evening was anchored by a line-up of both stimulating and inspiring figures. Thought leaders rubbed shoulders with entrepreneurs, visionaries shared insights with decision-makers, and the automotive sector engaged in dynamic dialogues with communicators and hosts. The event's speakers included Markus Kramer, MD Brand Affairs and Visiting Professor Bayes Business School London, Dieter Jermann, Brand Director Audi Schweiz,  Oliver Brunschwiler, a consultant, entrepreneur, and member of the Board of Directors of Freitag AG, and Heiko Stahl, General Manager Switzerland/Austria of Vitra.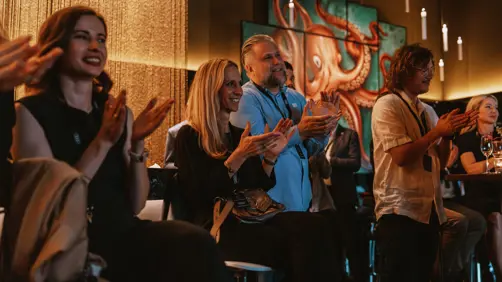 Luxury: back to the future
The luxury sector offers valuable lessons for other industries to learn from. Adapting to changing values, Luxury brands align with societal priorities such as sustainability and ethics, appealing to conscious consumers seeking authenticity. Emphasizing branding is another key takeaway. Luxury brands create desire and exclusivity by evoking emotions and telling compelling stories. This approach helps businesses differentiate themselves and build customer loyalty. Luxury brands prioritize quality, craftsmanship, and cultural relevance over ostentation, appealing to consumers seeking sophistication and substance. By incorporating these lessons, businesses across industries can meet evolving consumer desires, establish meaningful connections, and drive long-term success.
The New Workplace
Guided by the theme of The New Workplace Purpose, Heiko Stahl affirmed the notion that hybrid working has firmly established its place in our future. He tackled the pertinent question of the evolving purpose of our future offices and illuminated the potential within spaces of interaction to foster mean- ingful connections. The office evolves into more than just a physical space — it becomes a tangible reflection of a culture's identity, shaping our behaviour and actions within its confines. The workplace thus emerges as a hub for collaboration, learning, and sharing, with opportunities for spontaneous encounters.
"The way your company treats employees and how employees treat one another can positively affect their actions – or can place your organization at risk."
Heiko Stahl
Sustainable Growth
Oliver Brunschwiler has been instrumental in steering the growth and transformation of Freitag AG from multiple vantage points. In 2018, he assumed the mantle of Lead Link in the holocratic organisation, a role comparable to a CEO. However, merely three years later, he transitioned his operational duties to a democratically elected leadership collective. This strategic move aimed to encourage self-organised growth and expedite the circular transformation of his company and other organisations and brands. 'Ideally, a company is propelled by its purpose rather than individual personalities,' Brunschwiler asserts. 'When a company defines itself by its values and creates meaning, it attracts people who recognise change as an opportunity. They are compelled to actively shape the future of the company, brand or organisation by proactively applying their skills.' In stark contrast, Brunschwiler warns, 'If a company clings to its decades-old modus operandi and resists future changes, it's likely to falter in the battle for talent.'
Mobility Transformation
Dieter Jermann, Brand Director Audi Schweiz, is a champion of quality and used the platform to address the challenges of transformation within the automotive industry. 'Today, producing beautiful or fast cars is no longer enough. We must evolve from a vehicle manufacturer to a mobility and ecosystem provider with maximum customer focus.' Audi's charging hub presents an innovative fusion of charging stations and lounges. It not only addresses the anticipated surge in future demand but also transforms charging time into a period of active engagement for users. The hub's modular container cubes house used lithium-ion batteries from retired Audi test vehicles, in addition to fast charging infrastructure with minimal strain on the local power grid. Audi inaugurated Switzerland's first charging hub in Zurich just last November as a testament to its forward-thinking approach.