High-Quality Organic Coffee
From the Peruvian highlands into the cup: Nespresso's Peru Organic allows coffee-lovers to experience new flavours. This certified organic coffee also represents a milestone in the history of the company. It brings the Nespresso Professional Origins range to a total of four varieties.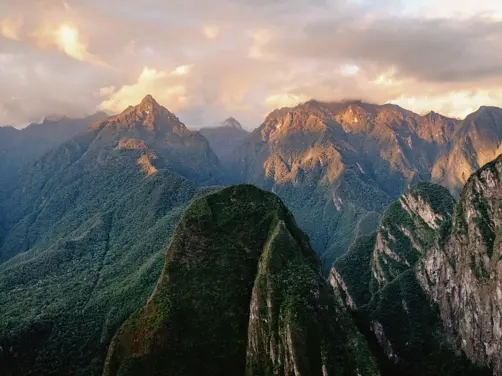 Tucked away in the remote slopes of the Peruvian Andes at altitudes ranging from 1,000 to over 2,000 metres, the climatic conditions are perfect for growing high-quality coffee. It is here that the Arabica beans are grown for the first certified organic coffee Nespresso offers its corporate customers. Peru Organic is a fruity, bold coffee, accentuated with a soft cereal note. It owes its exceptional aroma profile to the high humidity of the subtropical highland climate and, of course, to the dedicated care of the coffee farmers, who have passed on the knowledge of careful cultivation for generations. The beans are lightly roasted in two parts so that their unique flavour can unfold fully in the cup. This underlines the light and smooth character of the blend, while revealing its exotic fruitiness. Peru Organic is certified according to the guidelines of the independent Swiss certification body, bio-inspecta*. Very rare, indeed: top-quality organic coffee The launch of a certified organic coffee is a milestone in the history of Nespresso. Peru is one of the largest producers of high-quality organic coffee in the world.
Our customers want a premium coffee experience for their guests, partners or employees.
We want to offer them a wide range of coffees that are outstanding in terms of flavour and terroirs, as well as sustainability.
That is why Nespresso has been working with local farmers in the Huabal region in the country's north-east since 2019. This cooperation grew out of the Nespresso AAA Sustainable Quality™ Program**. It ensures support for organic practices while maintaining the high quality of coffee for which Nespresso is renowned. Nespresso Origins – a tribute to the best terroirs of the world Nespresso's Peru Organic allows coffee-lovers to experience new flavours. The organic coffee extends the existing Origins range to a total of four distinctive varieties: Guatemala, Brazil, India and Peru Organic. What makes these coffees so special? Each comes from carefully selected areas within a single country of origin. The aromas of Origins coffees thus reflect the soils and the traditional cultivation, picking and processing methods of their countries of origin. Every coffee-lover will find just the right flavour: India's woody notes with hints of clove, nutmeg and pepper recall the plants that grow among the coffee trees of southern India. Brazil is a fine blend with notes of sweet cereal and roasted grains. Guatemala is an intense coffee with malty cereal notes, rounded off by a silky and mellow texture. All Origins coffees can be enjoyed pure or with milk.